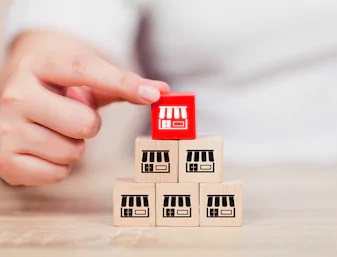 With a £15 billion annual turnover, franchising is among the top UK industry on the rise, marking a 46% increase in the last decade. Where is this impressive change come from?
Years ago, franchising was a small club of entrepreneurs with heavy pockets who could afford to buy franchises from the giants in the industry – McDonald's, Subway, Starbucks…
Today, the picture is very different. Naturally, the expensive investment opportunities are still a significant part of the industry but what is boosting the momentum for franchising is the success of small and medium-sized businesses.
Nowadays they count for the biggest part of the over 1000 franchise opportunities available in the UK.
Franchising became a preferable alternative for new and experienced entrepreneurs because it provides considerable advantages:
► Established business culture and proven methods of work
► Working marketing strategies to attract clients
► Initial training and ongoing support
All these benefits lead to significant risk mitigation which allures the majority of the future franchisees.
The pandemic of COVID19 brought a lot of changes in our lives. Not only as a health crisis but with its spread impact on every part of our lives and especially on the labour market.
It is expected thousands of people to lose their job by the end of the year. If you are made redundant, or you're afraid you might lose your current position, franchising can be a great alternative.
Historically, franchising is among the sectors thriving during and after a recession, and the signs now are showing that we can expect positive results this time too.
The industry provides excellent possibilities for self-employment and personal and professional development.
Many individuals threatened by the changes in the labour market are choosing to buy a franchise, as it offers them an opportunity to gain control over their life and gain financial independence.
Home-based good franchise opportunities
According to data from British Franchise Association NatWest in 2018, four in every ten franchises are home-based opportunities.
The development of the technologies and the restrictions imposed due to the COVID 19 are forcing more and more businesses to change their operating model and find solutions that will allow them to withstand and evolve.
Home-based franchises are gaining strong momentum, and today we'd like to present you the best franchise opportunities that you can run from the comfort of your living room.
Online franchises
Online franchises provide an opportunity for tech-savvy individuals who wish to explore the possibilities of tapping into a fast-developing sector.
The two main divisions that offer a productive ground for building a business are providing online services and mobile applications and software development.
When it comes to providing online services, there are several good franchise opportunities in the field of digital marketing and e-commerce.
It is expected that in the next 20 years over 90% of the purchase will move online and the influence of the digital marketing through social media and platforms will surpass the traditional way of advertising and promoting.
As you can see, investing in these type of franchises can not only present you with an opportunity to shift from dreary on-site work but also lay the foundations of something that could potentially grow into a very profitable business.
Quite similar is the situation with the franchises focused on developing mobile applications.
More and more people are using their phones to organise their daily life and thus creating a huge demand for software development.
Naturally, as a business owner, you don't need to be a professional programmer but rather have the entrepreneur flair and understanding of customers needs.
Last but not least online franchises are relevantly cheap to purchase. The prices vary between £5,000 and £15,000
Cleaning franchises
Another way to jump into a new career that will give you the freedom to work from home is by purchasing a cleaning franchise.
This sector has been on the rise in the last decade, proving to be among the best franchising opportunities. As a franchisee, you don't need to run around with a mop and bucket but rather promote, organise and manage your business.
The demand for cleaning services is growing particularly with the spread of COVID19 and the need for regular disinfection, which creates an investment window for those seeking a new start.
The investment level for this type of franchise opportunities is between £10,000 and £15,000.
Accounting and Financial Franchises
If dealing with numbers is your strong suit, then most likely accounting and financial franchises are the right choice for you. Providing services for both individuals and businesses these type of franchises are building momentum.
The truth is the majority of the people and CEOs of companies hate dealing with documents, taxes and administration, therefore offering a quality service gives you a good chance for success.
If you are using an already established business model and systems through franchising that will double your chances.
The good news is, with the digitalisation of many of the governmental and other administrative services, the majority of your workload will go through your personal computer while you're enjoying the comfort of your living room.
Accounting and financial franchises are available for £10,000 to £20,000.