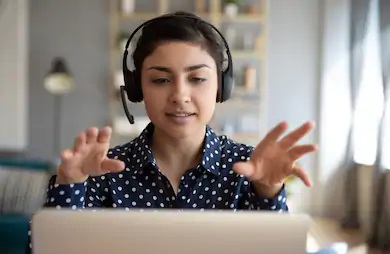 The Internet transformed the way we live, and with the development of the technologies more, and more of our daily activities are moving online – from reading newspapers to grocery shopping.
Naturally, the way business is done has changed too, becoming more cost-effective.
Parallel to this development, the demand for online products and services is growing too. Each year tens of startups are trying to find their niche in the market.
Building a successful business, however, is not easy and many of them are short-lived. And if you're one of those enthusiastic entrepreneurs wishing to tap in this potentially profitable sector you might consider another option – franchising.
Buying an online franchise from an owner with a significant footprint in the industry will allow you to be your own boss, but at the same time, you can rely on a proven way of doing business.
Online franchises UK is relevantly new sector but with a bright future. The significantly low-cost initial investments and the possibility to work from home are two major reasons why this sector is taking so much attention in the franchise industry these days.
Online franchises for sale UK. What can you do?
There are many opportunities connected with online franchising and which one to choose, depends on your expertise, the customer you wish to attract and, naturally, on your budget abilities.
Franchises are successful because they usually focus on polishing a specific service and finding their right customers. When it comes to online franchises, there are several directions the businesses are developed.
Internet As A Product Franchises
Today, this is a small section of the online franchising in the UK. This part of businesses are focused on providing internet services, but the international telecoms and the fast development of the broad-band technologies are restricting the market significantly.
Online Service Franchises
This is the future of the sector as the possibilities here are practically endless, and they are developing with the market.
Generally, those are companies that provide different online and digital services to their customers. They can be Business to Business oriented (B2B) or consumer-focused.
The investment price also varies according to the size of the opportunity. Among the most popular low-cost options are a web design and digital marketing, while on the high-end are businesses offering cloud services and IT maintenance.
Do you need to be an IT expert to run an online franchise?
Like other franchise opportunities, operating an online business doesn't require in-depth knowledge of the technicalities. However, learning bits and pieces will undoubtedly be of help.
Usually, as an owner of the franchise, you will have a more managerial role, which means organising the work, approaching clients and discussing the contracts with them, delegating the workload.
Online franchises for sale – how much do they cost?
As we mentioned, the variety of franchises in this sector is quite extended, hence the setup cost differs as well.
Majority of the opportunities are in diapason of the small and medium-sized investment package – from £5,000 to £15,000, which makes the ideal if you wish to start a business without taking up a hefty bank loan.