Free customised quotes from up to 4 leading UK Business Training Franchises
Here you can compare leading franchise companies
We can help you find a franchise that could be perfect for you
Quotes are completely free and there is no obligation to buy
Complete just one form to receive multiple franchise quotes
It takes less than a minute
Home
- Business Training Franchises
UK Business Training Franchises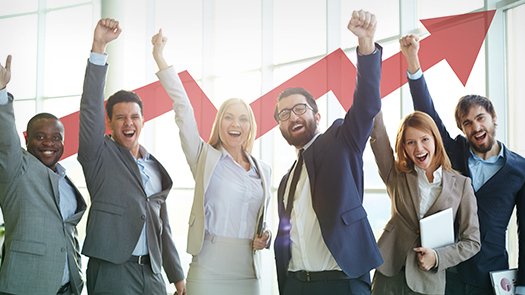 Finding UK Business Training Franchises to suit your requirements is vital, not just to ensure your franchise investment is a wise decision but to ensure the franchise you choose suits your skill sets and achieves the motivations you have for running your own business.
Here at Approved Franchises we provide expert advice to help you select a franchise that is best suited for your needs. Here you can search for franchise companies and save time and money as you can compare a range of UK Business Training Franchises all in one place. To use this FREE service that allows you to compare franchise companies, please enter your details in the form above, it takes less than a minute.
Business Training Franchises Services
We have pre approved a range of UK Business Training Franchises, which put the success of their franchisees at the forefront of their thinking. They offer:
Full training and support to new franchisees
A proven business model that can be replicated
Franchisees achieving the projected level of income
Ongoing assistance to help you achieve your goals
More and more individuals are turning to franchising as a way to start their own business and therefore here at Approved Franchises, we have made it our number one goal to connect you with the highest quality of franchises that best suit your requirements.
Let Approved Franchises connect you to the very best UK Business Training Franchises currently available
---
COMPARE FRANCHISES
Benefits Of Our Service
Be a Smart Buyer
We provide expert advice guides to help you make a smart franchise purchase
Invest Safely
We only deal with the most reliable franchise companies, you're in safe hands
Save Time and Money
Save time by finding the very best of franchises all
in one place
Are you a franchise company looking for franchisees?
Testimonial
"Approved Franchises helped me find a franchise that was best suited to my needs. I received my free quotes in less than a minute, thanks."
Susan
Latest Business Training Franchises News
No news in category
Business Training Checklist
Corporate sessions, professional development workshops, continuing education classes and conferences... business training comes in all shapes and forms, and there are days when I feel I've logged a million hours in each. Over the years I have coached a wide variety of people. From disadvantaged teens to virtually sequestered scientists, I have tried to enlightened or help each group to the best of my ability. I've also attended countless hours as a trainee. Eagerly taking notes, I would try to catch every word the speaker shared. In other workshops I would on occasion find myself fighting back tears of boredom. After an especially busy season of speaking and teaching I decided to boil it all down to a simple checklist.
For Trainers:
Minimise jargon-define as you go. Not everyone wants to hear every seventy-five cent word you learned in graduate school. Keep your wording simple and memorable. After all, you want people to take this information away and apply it. For absolutely essential terms: present, define, and clarify with an example.
Acknowledge the intelligence and skills your audience brings into the room. When people arrive for coaching they are not blank slates. Entrepreneurs, corporate types, and even students bring ideas and experiences to the mix that can make your job as instructor easier. Respect trainees as whole people with something to offer.
Be prepared to be challenged and speak in terms of results and not obscure theories. This is especially important when you talk to business owners; remember that they want things fast and flexible. Entrepreneurs are my particular area of expertise. Of course you should tailor your coaching to the background of your specific audience.
Don't fall in love with your PowerPoint slides or handouts. You may have spent hours creating your materials but that doesn't mean they will always grab your group. Be prepared to talk off script to answer questions or for the inevitable technical difficulties.
Do your homework on both sides of a training session. Find out as much as possible about the group and the training room in advance. After the training review your evaluations carefully and with an open mind. Follow up with a call or email to see if you can be of further help.
For Attendees:
Don't plan to learn- stay home. Nothing derails a coaching session for everyone more than one or two stubborn attendees who are determined to never, ever change. If you know that you have no intention of trying to absorb new ideas or master a new skill, do your colleagues a favor and call in sick. The negative impact of malcontent attendees is the reason I now recommend companies steer clear of "mandatory" teaching sessions whenever possible. For safety training and the like it's up to the coach and manager to make the best of it.
Turn off your phone-yes, I mean you. No one wants to hear "Jingle Bells" or whatever clever sound you've selected as your ring tone while they are trying to concentrate. If you do the kind of work where you absolutely must be reachable by phone all the time then use vibrate or silent mode.
Take notes and follow through. Don't let that pile of business cards, hand written notes or the recording of your teaching session simply gather dust. You spent the time to go to the event or class; now do the follow-up work to implement your new knowledge or connections.
Speak up and ask questions. Most instructing includes one or more interactive pieces. These parts are included so you can ask questions, offer your own ideas and help the trainer help you. If you stay mum the whole time and then fill out an evaluation with a laundry list of complaints, you have probably missed a great opportunity.