Free customised quotes from up to 4 leading UK Coffee Franchises
Here you can compare leading franchise companies
We can help you find a franchise that could be perfect for you
Quotes are completely free and there is no obligation to buy
Complete just one form to receive multiple franchise quotes
It takes less than a minute
UK Coffee Franchises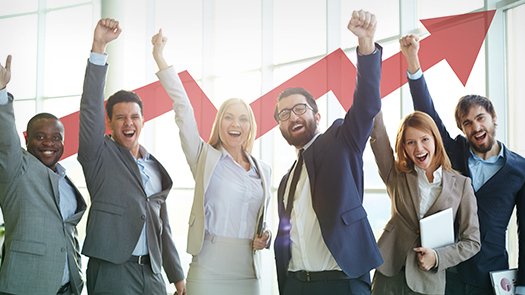 Finding UK Coffee Franchises to suit your requirements is vital, not just to ensure your franchise investment is a wise decision but to ensure the franchise you choose suits your skill sets and achieves the motivations you have for running your own business.
Here at Approved Franchises we provide expert advice to help you select a franchise that is best suited for your needs. Here you can search for franchise companies and save time and money as you can compare a range of UK Coffee Franchises all in one place. To use this FREE service that allows you to compare franchise companies, please enter your details in the form above, it takes less than a minute.
Coffee Franchises Services
We have pre approved a range of UK Coffee Franchises, which put the success of their franchisees at the forefront of their thinking. They offer:
Full training and support to new franchisees
A proven business model that can be replicated
Franchisees achieving the projected level of income
Ongoing assistance to help you achieve your goals
More and more individuals are turning to franchising as a way to start their own business and therefore here at Approved Franchises, we have made it our number one goal to connect you with the highest quality of franchises that best suit your requirements.
Let Approved Franchises connect you to the very best UK Coffee Franchises currently available
---
COMPARE FRANCHISES
Benefits Of Our Service
Be a Smart Buyer
We provide expert advice guides to help you make a smart franchise purchase
Invest Safely
We only deal with the most reliable franchise companies, you're in safe hands
Save Time and Money
Save time by finding the very best of franchises all
in one place
Are you a franchise company looking for franchisees?
Testimonial
"Approved Franchises helped me find a franchise that was best suited to my needs. I received my free quotes in less than a minute, thanks."
Susan
Latest Coffee Franchises News
No news in category
Choosing the Right UK Coffee Franchise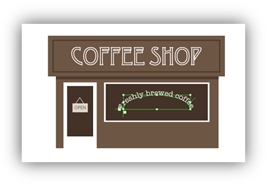 Are you more motivated towards running your own day-to-day business? Many may think they are, but owning a business may take a lot more work dealing with finances, repairs, customers and more than simply holding a job. If you feel you are prepared for the challenge, this section can help you find out what coffee franchise would be the right franchise for you.
Many UK coffee franchises ask that the franchise applicant has previous restaurant experience as well as a personal tie to the community in which they plan to do business.
This is all very good for both you and the business as it helps bring in repeat customers, which is real business.
All UK coffee franchises indeed face the reality of possibly having to close, however, with excellent customer service and business skills, a smaller franchise can take on many of the bigger competitors in its market simply through showing excellence in the same, if not more areas than its competitors; things involving your own community, which is a great standard which many coffee franchises require and offer their customers daily.
When choosing the right franchise for you, maybe a cafe franchise is not the best idea in that, even though coffee can make a lot of money, the owner's passion just may not be in coffee and espresso, but maybe wholesale instead?
It is very important to understand the commitments financially as well as time wise when considering owning your own business in any case.
Two of the most important things to consider when opening a new franchise are:
What is your past experience like? And how much are you actually able to invest in a new franchise?
When starting up a franchise of your own, in most cases you will be required to pay the franchise fee up front before opening your franchise.
The franchise fee is normally non-refundable and can vary greatly in price, sometimes as low as around £50,000 or up towards £200,000 depending on the type of coffee franchise or other type of franchise you plan to open.
Additional fees may apply such as licensing fees, inventory, expenses for starting up the store such as real estate, insurance, advertising, royalties and more.
With this being said, staring up a franchise can take quite a significant amount of money far beyond £200,000.
There are many franchises that can be opened for far less such as coffee kiosk franchises and more. So the options are indeed there, most future franchise owners will simply have to do plenty of research.
For many individuals who start a franchise, they have already had plenty of prior experience in running that type of business and are highly qualified applicants for many franchise opportunities.
Different franchises many have vastly different qualification requirements and it is important to look into what these are exactly before actually getting involved in the application process overall.
It is important to remember that even though most franchises will train their new owners, it will not be the one who keeps the franchise operation running successfully daily. It requires an owner with plenty of passion for the business, such as coffee, as well as the knowledge required in order to bring the establishment and its owner vast amounts of success.
If the future franchise owner is passionate, but lacks experience in the field, they could even possibly team up with an individual who has much experience managing establishments in that field.
It is important to remember that there are many options in the cafe franchise and overall franchise world and there are really no exact formulas to any one businesses success. It all comes down to passion and business knowledge in order to make a coffee franchise opportunity or other franchise opportunity become a successful reality.
How to Start a Successful UK Coffee Franchise
With the daily successes of the big brand UK coffee franchises, it's no wonder why many entrepreneurs are developing a plan to start a franchise of their own. However, where there is constant demand, there will be plenty of competition. Here are some tips on how to start and succeed in the franchise business world.
First and foremost, starting your own franchise with no help from existing businesses and solely from scratch can be less likely to succeed in many cases as opposed to simply starting up an existing coffee franchise location.
This is simply because, new cafe owners face an enormous amount of competition that even the coffee franchises themselves are facing daily. Even Starbucks has to close down many stores. In addition, Dunkin Donuts does better in some areas than Starbucks. So how does one really know?
One thing that many cafe owners who started from scratch had that allowed them continued success is because of their location. Maybe it was just a couple small kiosks in malls or business buildings…they succeed every day.
This example is merely used to express the importance of location for your franchise.
If you are going to compete with other coffee franchises, no matter if you start from scratch or build on an existing franchise, it is always important to build personal ties with your local customer base. Without this, you lose valuable customer loyalty and support.
Many major coffee franchises have succeeded by offering this customer support daily though consistency in product, the customers always know they will receive the same thing every day they come in just the way they like it and many repeat customers (even though they may not be aware of it) come back because they know they will not get bad attitudes or any bad experiences.
The most successful coffee franchises base their business on keeping experiences positive constantly through keeping the establishment well lit and clean. Not just clean, but sparkling.
When customers enter we air conditioned, clean, open, bright and stimulating environment for a cup of coffee to-go, they will look around and say "Hey! I am so glad I FOUND this little place, this would be a great place to bring some friends for a change!"
This is the kind of phrase franchises base their businesses on.
In order to create a "new discovery" for new customers to show off to their friends, you will have to offer the same items that the most well-known establishments offer in order to not disappoint the past major coffee franchise customer.
You want to encourage customers' repeat visits.
In addition, many new cafes are offering more smoothies and juices for the kids and those who do not drink coffee.
Take a look at the top coffee franchises and what they are doing. This is all because of millions of dollars in research. Take note and add YOUR unique item or twist to existing ideas that will make customers want to come back and show their friends.