Free customised quotes from up to 4 leading UK Pet Franchises
Here you can compare leading franchise companies
We can help you find a franchise that could be perfect for you
Quotes are completely free and there is no obligation to buy
Complete just one form to receive multiple franchise quotes
It takes less than a minute
UK Pet Franchises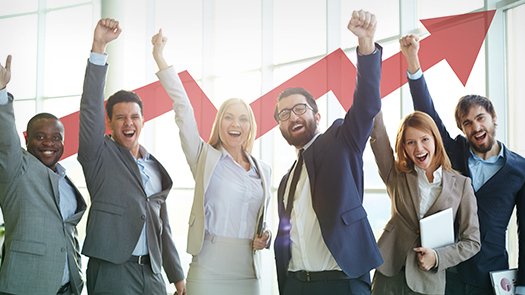 Finding UK Pet Franchises to suit your requirements is vital, not just to ensure your franchise investment is a wise decision but to ensure the franchise you choose suits your skill sets and achieves the motivations you have for running your own business.
Here at Approved Franchises we provide expert advice to help you select a franchise that is best suited for your needs. Here you can search for franchise companies and save time and money as you can compare a range of UK Pet Franchises all in one place. To use this FREE service that allows you to compare franchise companies, please enter your details in the form above, it takes less than a minute.
Pet Franchises Services
We have pre approved a range of UK Pet Franchises, which put the success of their franchisees at the forefront of their thinking. They offer:
Full training and support to new franchisees
A proven business model that can be replicated
Franchisees achieving the projected level of income
Ongoing assistance to help you achieve your goals
More and more individuals are turning to franchising as a way to start their own business and therefore here at Approved Franchises, we have made it our number one goal to connect you with the highest quality of franchises that best suit your requirements.
Let Approved Franchises connect you to the very best UK Pet Franchises currently available
---
COMPARE FRANCHISES
Benefits Of Our Service
Be a Smart Buyer
We provide expert advice guides to help you make a smart franchise purchase
Invest Safely
We only deal with the most reliable franchise companies, you're in safe hands
Save Time and Money
Save time by finding the very best of franchises all
in one place
Are you a franchise company looking for franchisees?
Testimonial
"Approved Franchises helped me find a franchise that was best suited to my needs. I received my free quotes in less than a minute, thanks."
Susan
Latest Pet Franchises News
UK Pet Franchises Opportunities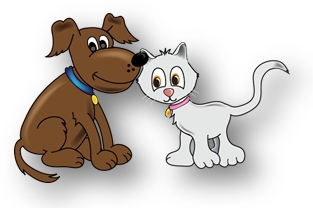 The UK is a nation of pet lovers. According to Statista, the pet population as of 2018 is estimated to be around 51 million with 45 percent of the population owning some sort of animal.
Even in the event of recession and slow economic growth, we love our pets so much that we continue to splash out on them despite us cutting back in other aspects of our lives. According to a variety of sources, spending on our pets is estimated to be up to £10,000,000,000 ten billion pounds annually in 2018. This is a massive industry obviously, and for those who make a living from it, it is very encouraging.
If you are considering starting up a pet business, a UK pet franchise could be a great option for you. Pet owners only want the best for their pets, so they prefer to use trustworthy, familiar brands to them. Franchising could be the ideal choice because by purchasing a UK pet franchise, it will enable you to take advantage of some of the top pet brands' years of accumulated experience, goodwill and brand recognition.
The time has never been better than now to participate in a UK pet franchise business. Pet owners are spending more than ever before, franchises are highly sought after and are a superb option as a new business, and they enable you to maximise earnings by starting up in great locations meaning fewer competitors and less rent.
They are in general, relatively low cost and can be managed from home on a part time basis, so they are ideal for many people in many respects.
Top UK Pet Franchises Opportunities
There are a number of pet franchise opportunities available in the UK if you are looking to start a pet business. If you are looking to discover the available options, or undecided which one would be the best for you, below are some opportunities that might just be right for your needs.
Dog Boarding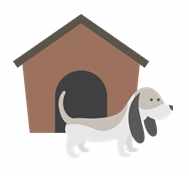 Depending on the type of boarding, dog boarding can be a more expensive franchise than others in the pet industry because you will require kennels. This business has the capacity to bring in a strong income though.
Bigger kennels will probably require full or part-time staff although the smaller businesses will be able to be managed as a family concern by one or two family members. There are a number of types of facilities available ranging from lavish individual rooms within pet hotels, to the more conventional cage and run kennels.
Pet Sitting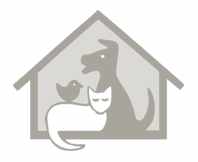 Due to very low outgoings, a pet sitting franchise is extremely popular; your only outlays are going to be marketing and travelling expenses. Pet sitters go around to customers' homes a few times every day in order to supply everyday pet care including walking the dogs, clearing-out litter trays, providing medicine, and feeding. It's a great way to start small and as you add to your list of customers, you can take on new staff.
Dog Training
Another franchise with a minimal start-up cost is dog training. It is not an essential aspect to be educated to a high level, however, if the dog trainer has a professional dog training qualification such as IMDT, it is usually beneficial as it will enhance their reputation and it can be used as a resource when advertising and doing promotions.
Dog training lessons can be undertaken in groups or on a personal basis and may be carried out in a wide assortment of settings such as boarding services, customers' homes, obedience classes and pet stores. Dog trainers can also concentrate in specific areas of instruction such as obedience, agility and herding.
Dog Grooming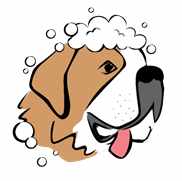 A top pet franchises opportunity for those with the skill to carry out a diversity of cuts is dog grooming. One type of dog grooming franchise that has become very popular is mobile dog grooming, which is undertaken out of customised vehicles. Another type is when grooming may take place within an established salon and is operating under a self employed independent contract. It is purely paying a rental fee to the shop owner to use the grooming position in the shop.
Dog Walking

Dog walking is probably the most popular pet franchise opportunity available today and has been for a long time. There are very low outgoings with dog walking and the only real costs are marketing and travelling. Franchisees love this business because they are doing something they love and enjoying the exercise at the same time. The only "drawback" is that as you know, the weather in the UK can be bad a lot of the time so you have to be prepared to work in all weather.
Dog Day Care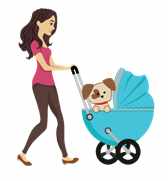 Dog Day Care pet franchises have become very popular during the last several years or so. The big benefit for this type of business is that it is as close to a 9 to 5 working day as you are likely to get. Many franchisees like to have regular hours because they enjoy a busy social life and have family commitments and this is suitable for them.
Some of the more up to date day care services have facilities often contain pools and play zones and video which the owner can have access to.
Dog Poo Pick Up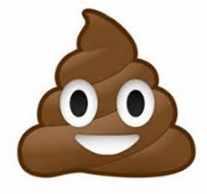 Dog poo pickup pet franchises aren't everyone's cup of tea but there is a big demand for it and because of that, it can be quite a profitable business. Dog poo pick up services have grown hugely over the last several years. It doesn't cost too much to set up because you only require some simple tools like waste vessels, scoops, rakes, some transport and a licenced place to get rid of the waste. It is not only for residential clients, the big custom is when you get contracts for commercial businesses such as dog parks, vets and dog boarding facilities for example.
Pet Food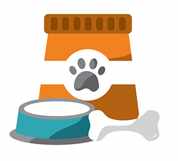 Pet Accessories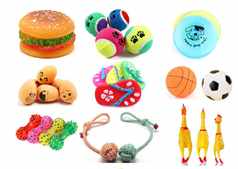 Below are a few of the top pet franchises in the UK
ADK9 Dog Training
Barking Mad Dog Boarding
Brockwell Gun Dogs Training
Canine Creche Dog Care
Dial A Dog Wash
Dogknows Dog Training
Husse Pet Food
Leading the Way Pet Care
Longcroft Luxury Cat Hotel
My Best Friend Dog Care
MyWaggyTails Pet Care
Oscar Pet Foods
Petpals Pet Care
PetStay Dog Boarding
Playful Pups Pet Care
Scamps and Champs Pet Care
Trophy Pet Foods
Wagging Tails Dog Boarding
We Love Pets Pet Care