Free customised quotes from up to 4 leading UK Health Services Franchises
Here you can compare leading franchise companies
We can help you find a franchise that could be perfect for you
Quotes are completely free and there is no obligation to buy
Complete just one form to receive multiple franchise quotes
It takes less than a minute
Home
- Health Services Franchises
UK Health Services Franchises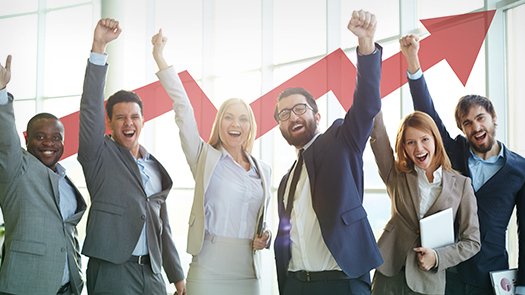 Finding UK Health Services Franchises to suit your requirements is vital, not just to ensure your franchise investment is a wise decision but to ensure the franchise you choose suits your skill sets and achieves the motivations you have for running your own business.
Here at Approved Franchises we provide expert advice to help you select a franchise that is best suited for your needs. Here you can search for franchise companies and save time and money as you can compare a range of UK Health Services Franchises all in one place. To use this FREE service that allows you to compare franchise companies, please enter your details in the form above, it takes less than a minute.
Health Services Franchises Services
We have pre approved a range of UK Health Services Franchises, which put the success of their franchisees at the forefront of their thinking. They offer:
Full training and support to new franchisees
A proven business model that can be replicated
Franchisees achieving the projected level of income
Ongoing assistance to help you achieve your goals
More and more individuals are turning to franchising as a way to start their own business and therefore here at Approved Franchises, we have made it our number one goal to connect you with the highest quality of franchises that best suit your requirements.
Let Approved Franchises connect you to the very best UK Health Services Franchises currently available
---
COMPARE FRANCHISES
Benefits Of Our Service
Be a Smart Buyer
We provide expert advice guides to help you make a smart franchise purchase
Invest Safely
We only deal with the most reliable franchise companies, you're in safe hands
Save Time and Money
Save time by finding the very best of franchises all
in one place
Are you a franchise company looking for franchisees?
Testimonial
"Approved Franchises helped me find a franchise that was best suited to my needs. I received my free quotes in less than a minute, thanks."
Susan
Latest Health Services Franchises News
No news in category
Looking into a Health Franchise?
If you are business owner or looking to be one, you will feel the momentum of success when you choose to go after a health franchise. There are some key factors in the success of owning one, you must learn all of the market trends and demographics of your industry.
You must also know the future of the target market you are promoting to. Franchising for health is the future the world. More and more gyms are opening up everyday and looking to invest in a full blown gym takes quite a bit of money, turning to the simple health franchises such as; vitamins, supplements, weight loss vitamins, protein diet and over all vitamins.
Some offer overall services such as weight loss vitamins, supplements, as well as help you do meal planning with options for fresh and healthy food. You will be taught to have a good menu filled with healthy ingredients coming from the best sources. The best one should provide you with all the tools needed to make it in the weight loss and health industry today! A great example would be a weight loss superstore that caters to your ever changing fitness goals.
People across the world are infatuated with their wellbeing and things that involves around improving their wellbeing. The most popular of all today is products that are all natural. If you are in the business of making money you are in luck! It is a good idea to take advantage of any type that caters to the needs of consumers. The trend in health and fitness franchise is shifting to the easiest and cheapest opportunity.
This has certainly fueled the health food franchise, vitamin franchise, supplement franchise, and overall wellbeing industry because people are now choosing unprocessed food and a dietary change. UK media plays a huge role on these because of the fact that they are telling us that we are fat and unhealthy. With this, you can never go wrong with choosing health franchise because people are willing to spend to the things that matter to them.
Nothing can beat one that is offering meal planning along with all the vitamins needed to reach your weight loss goals. With this you can be assure to have customers in your city that care about their health. More and more people are seeking to have a healthy life and it can be achieved in the food and proper vitamins that they consume.
The future of the health food franchise industry is so bright and this is great news from those who are just starting in the franchise world. In the next decade, you will certainly find them all over ranging from vitamins, supplements, weight loss vitamins and all natural meal planning consultants. With this high in demand, the opportunity is considered to be limitless. This is a simple fact that you shouldn't dare to miss.
It is not a bad idea to join the latest bandwagon especially in the franchise category. If you are searching for the best health franchise opportunity, it is a good idea to look into the industry because this is where the money is.
10 Health Franchise Steps
Anyone who is successful in a health franchise business desires nothing less than success out of their franchise. If you are considering buying a franchise, a wellbeing one is perhaps the way to go. It's time to consider the facts of franchising and what to franchise in todays economy. Finding one is your ticket to a great business. If you are looking to franchise your own business here are the steps 10 steps that are necessary to make sure that you franchise in the right way.
Step 1 – Branding
Your franchise needs to be branded. When people look at a business for sale, the biggest draw to buying into a franchise rather than starting a new business is the value that comes from recognizable branding. If you have a good logo, quality name, and reliable service that is associated with your brand and your product, then not only will customers buy it, but franchisees will buy it, too. Spend the time and money it takes to brand your business well so that it will recognizable and desirable.
Step 2 – System
When someone looks for a franchise opportunity, usually they desire to own their own business but are looking for a business plan or model that is proven to work. When deciding to franchise it is imperative that you develop the system that franchisees will follow. This is important for two reasons, the first is that you want your future franchise owners to succeed for themselves and you want them to appreciate being a part of your franchise.
The second reason is that you want to make sure that your franchise owners are not giving your business a bad name. By providing a system that represents you and your business well, you allow everyone involved in your business opportunity to provide a unified business model that customers will appreciate.
Step 3 – The Support Service
Franchise investors are looking for business for sale because they want assistance. If they had it all figured out for themselves they would be running their own business, not looking for a franchise for sale. It is critical that just as you work to maintain customer service and support with your customers that you develop and maintain service and support with future franchise owners.
The number one priority for most franchisees is that the franchisor provides extensive training on how to run the franchise and ongoing support throughout the course of the business to ensure them that they will not be left alone.
Step 4 – The Financial Arrangements
You want your franchise to be a good value. Something that people will want to invest in and feel like they are going to profit from being a part of your business. You also want to make it clear that your business is to be taken seriously, and there is an element of personal investment and risk involved in not putting everything you have into running a franchise. It's important to understand the agreement you will have between franchise owners, what costs you will charge, what percentage of profits or fees will be paid to you to maintain service, support, supply, etc.
Step 5 – Recruiting Franchisees
So you've decided to franchise? That's not going to mean much if there is no one that wants to purchase a franchise from you. Franchising is a whole new level of sales and marketing. There are a variety of websites that provide matching services and lead generation for franchisors.
Decide what fees you are willing to pay, what costs you can dedicate to advertising and recruiting and find a way to promote your business. You now have two things to sell, the product or service you provide to your customers, and the business as a profitable venture for your franchisees.
Step 6 – Becoming a Franchisor
Now that you are ready to actually franchise there are a few more steps to take. Seek expert advice from the British Franchise Association. It's invaluable in providing a wealth of unbiased step-by-step information for potential franchisors. Research the market to ensure that products and services are competitive, valuable, and desired in multiple areas.
Test the franchise in the form of a pilot operation lasting at least 12 months or longer. The pilot scheme should be undertaken at more than one location in order to test the concept in differing geographical and economical areas. Establish a central management core. This will probably mean turning over your original business to competent successors so that you can focus on managing your operation as a whole. Finally, develop marketing, sales, and advertising strategies to promote the franchise network.
Step 7 - Corporate Structure
There are two main types of corporations — C corporations, where profits are taxable to the corporation, and S corporations, where profits are reported on shareholders' personal income tax returns.
Business owners who form C corporations are subject to the dreaded "double tax" trap. That's because profits are taxed at the corporate level, and then again when they are paid out to individual shareholders in the form of a dividend.
There are some distinct advantages, though, when it comes to C corporations. For instance, if you want to keep some profit in the corporation, rather than paying it out as salary or bonuses, the money that is retained may be taxed at a lower corporate rate than what an individual would pay.
Some business owners prefer to set up an S corporation, which, similar to an LLC, allows profits and losses from the business to be reported on the owners' personal tax returns. Here's a difference, though: With an S corporation an owner would pay him or herself a salary, subject to payroll taxes.
Then, any additional profit can be distributed as a dividend, free of employment taxes. That could amount to a significant tax savings — as long as the salary is reasonable. "The IRS does look," says Steve Chapski, a Detroit-based certified public accountant who advises small businesses. "You have to watch it, and make sure you are paying yourself the right amount of money."
One last thing, regarding employees: It doesn't matter if you organize the franchise as a sole proprietorship, a partnership, an LLC or a corporation. You still are obligated to pay Medicare, unemployment taxes and Social Security if you have employees, no matter what the corporate structure.
Step 8 – Join the BFA
Once you are a franchisor, join the British Franchise Association. The benefits of membership are many including: Publish recognition and credibility, increased public awareness of member franchises through BFA pr and publications, inclusion on the BFA website, national and regional forums and training, assistance with international development of member franchise networks and much more.
Step 9 - Products & Services
Match your choice to your own personality, aptitudes, skills and background. The main thing to keep in mind is that succeeding with a service business absolutely requires you to be a good salesman, while success with a product rests more on being a good manager.
Step 10 - Understand your target market
Consider all of the reasons why people might purchase your product or service. For example, if you're opening a health club, what are the priorities of your clients. Do they want to take exercise classes, work out with a trainer, or play racquet sports with friends? Will you need to be open early in the morning to accommodate commuters who need to leave for work?
Are there a lot of stay-at-home or work-from-home parents who need child care services in order to attend classes? Find out by talking to people in the local fitness industry and by quizzing friends or acquaintances who go to health clubs. Then you can design and market your club accordingly.
Thinking about opening a coffee shop? Stake out the area where you think you'd like to start the business. Notice the traffic, car and foot, at various times throughout the day to see how many people might frequent your shop. Do people dash in and out of shops, or would they linger? This might help you determine whether you should also sell small pastry items or full meals as well as coffee.
Once you've considered the key demographic factors, you can begin to assemble a customer profile, a more focused statement that describes your target market in detail. Consult that profile when you make decisions about issues such as what products and services to offer or advertise, how much to charge for various products, and expansion plans.