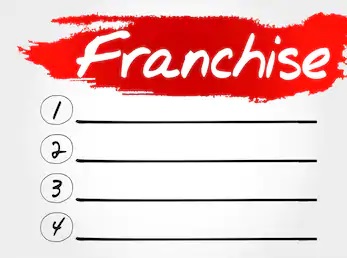 There is a massive list of around 1,000 franchisors in the UK, and if you are considering starting your business as a franchisee, you are probably wondering which one is the best for you.
You can start by checking the list of the most popular franchises at first but selecting a business model strictly on the idea that worked well for others doesn't necessarily mean it will be successful for you too.
To achieve satisfaction in both financial and emotional way through your business venture, you need to look out for several things when selecting a franchise to buy.
Here are a few tips that might help you in narrowing down the long list of franchises to buy.
Why do you want to become a franchisee?
Your journey on selecting the right franchise opportunity for you should start with answering this question. Naturally, this is an individual process that is based on many personal factors, but in the many years of franchising history, several common reasons have emerged:
► People are thrilled by the opportunity to run their own business
► They want to start something new and build it up for the future
► They are passionate about something and want to develop in the field
► They wish to find a better balance between work and life
► They want to leave a legacy behind
Of course, your motivation can be complex and can combine several different reasons. As long as you clarify your position, you can move into the next step.
What type of franchise is suitable for you?
Franchising is an industry on the rise in the UK with an increase of 46% on the number of franchises in the last ten years. That means there is a wide range of opportunities you can choose from.
But sometimes too much choice can cause troubles, especially if you don't have clear criteria on how to narrow down your selection. Here are some things its good to keep in mind when creating your list of potential franchises :
► Your interests – Being passionate about what you do is vital for any work. That means you won't get bored quickly, and your motivation for success will be strong.
Franchises are usually combined in categories by the type of industry they're operating, so you can use that as a starting point.
► Your area – Choosing the right opportunity for you doesn't depend entirely on your internal motivation. There are several external factors you should consider too, and your surrounding is among the most important one.
Each business has a specific target customer group, and you need to be sure, there are enough people in your area that could potentially become your client.
For example, if you are passionate about sports and you wish to work with people, but there are three gyms in your area, and many dance and fitness classes, perhaps starting a business that offers more of the same is not the best idea.
Instead, you can search for franchises providing sports activities for children, senior citizens or another more focused group.
► Your time – Time management is an essential skill, that many people unfortunately underestimate.
If you aren't sure that franchising will work out for you then jumping with both feet into something that will require managing people, coordinating different activities, running errands etc.
Is not going to work. Luckily, many of the franchise owners have a flexible hours working scheme, but you have to be honest with you and them, so both sides are happy with the way things are developing.
How much you need to invest?
The good thing about franchising in the UK is that financially, there are opportunities for everyone. From the A-list giants as food chains and department stores to small-businesses that require only around ₤5,000 to invest.
Your starting point is your clear idea of how much you can afford to set aside for the investment. Discuss with your family on the budget and if needed, ask them for help.
Also, you can take a loan from a bank, many of them have good schemes for supporting franchise ventures.
Before you go to the bank, however, make a list of all franchisees and their costs and check how many of them can fit in your budget without a bank loan.
Do you have the entrepreneurial flair?
Last but not least, you should ask yourself if running your own business is the right thing for you.
Most of the franchises for sale in the UK don't require any previous experience or expert skills to start operating.
However, you do need to understand what running a business means. It involves polished people skills, sufficient organisational skills, leadership qualities, sales skills and an understanding of the importance of marketing.
As you can see, this is a comprehensive set of requirements, and you need to be sure you have what it takes to start and build up your business.