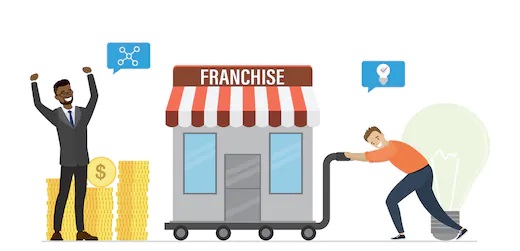 The multi-billion pound industry of franchising in the UK is marking a steady growth despite the difficult political and economic situation in the last months; and this is hardly a surprise.
The uncertainty of the labour market forced many people to look for self-employment opportunities. However, starting a business from scratch holds many unknowns and can cause capital loss.
Therefore, individuals with entrepreneur flair choose to take a safer option by buying a franchise. Thus they can set up their own business bypassing the pin downs of stand-alone ventures, as they can rely on the experience, the proven strategies and the working methods of their franchisors.
In the last decade, the franchise industry in the UK has increased by 46%.
The boost came from the growing number of small and medium-sized businesses which raised not only the number of opportunities but also the range of sectors where a franchise can be open.
From predominately retail and food-oriented industry nowadays, franchising has spread in over thirty different sectors, including online businesses, pet care and children leisure activities.
Those franchises are affordable and offer lucrative perspectives for motivated and hard-working entrepreneurs.
However, one successful franchise is not measured only by the amount of profit it makes. The personal satisfaction and the feeling of achievement are as important as the monthly income. Today, we will look at the three of the most highly-rewarding franchise sectors right now.
According to the latest data from the National Statistical Office in the UK, there are over 10 million people at the age of 65 and above.
Many of those people need nursing help and assistance on various occasions such as grocery shopping or house chores and maintaining.
Joining a network of franchises offering personal care not only gives you a chance to build a successful business but also achieve a unique sense of fulfilment as you are improving the lives of so many people.
As a franchisee, you will receive full training before the opening of your business, and also you have to go through a process of certification and validation.
Therefore, personal care franchises start with an initial cost of £10,000 and can go up to £25,000.
Perhaps, the most diverse sector of franchising with hundreds of opportunities for outgoing, joyous and active individuals, who enjoy working with children.
Currently, among the most sought franchises, those businesses are focused on out-of-school activities for children, aiming to develop physical, psychological and social skills for all kind of ages.
Children franchises are successful because they're inexpensive with good potential of a quick break-even and profit. Additionally, they offer flexible working hours, opportunities for part-time operation and home-based managing.
The initial costs can start from as less as £2,000 and can reach up to £15,000.
Pet Care Franchises
Pet care is another very emotionally rewarding and successful franchise sector suitable for animal lovers and pro-active individuals.
Almost half of the households in Britain own a pet, which creates a premise for a lucrative market with many opportunities.
From pet-sitting to mobile pet-grooming, many successful franchises can help you build a profitable business while enjoying your time with many furry friends.
Initial costs range between £5,000 and £15,000