Free customised quotes from up to 4 leading UK Personal Care Franchises
Here you can compare leading franchise companies
We can help you find a franchise that could be perfect for you
Quotes are completely free and there is no obligation to buy
Complete just one form to receive multiple franchise quotes
It takes less than a minute
Home
- Personal Care Franchises
UK Personal Care Franchises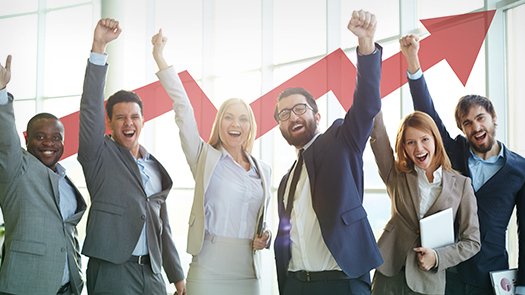 Finding UK Personal Care Franchises to suit your requirements is vital, not just to ensure your franchise investment is a wise decision but to ensure the franchise you choose suits your skill sets and achieves the motivations you have for running your own business.
Here at Approved Franchises we provide expert advice to help you select a franchise that is best suited for your needs. Here you can search for franchise companies and save time and money as you can compare a range of UK Personal Care Franchises all in one place. To use this FREE service that allows you to compare franchise companies, please enter your details in the form above, it takes less than a minute.
Personal Care Franchises Services
We have pre approved a range of UK Personal Care Franchises, which put the success of their franchisees at the forefront of their thinking. They offer:
Full training and support to new franchisees
A proven business model that can be replicated
Franchisees achieving the projected level of income
Ongoing assistance to help you achieve your goals
More and more individuals are turning to franchising as a way to start their own business and therefore here at Approved Franchises, we have made it our number one goal to connect you with the highest quality of franchises that best suit your requirements.
Let Approved Franchises connect you to the very best UK Personal Care Franchises currently available
---
COMPARE FRANCHISES
Benefits Of Our Service
Be a Smart Buyer
We provide expert advice guides to help you make a smart franchise purchase
Invest Safely
We only deal with the most reliable franchise companies, you're in safe hands
Save Time and Money
Save time by finding the very best of franchises all
in one place
Are you a franchise company looking for franchisees?
Testimonial
"Approved Franchises helped me find a franchise that was best suited to my needs. I received my free quotes in less than a minute, thanks."
Susan
Latest Personal Care Franchises News
No news in category
Personal Care Tools
Essential Beauty Tools
It is every woman's dream to look her best at every moment in time and having the personal care products at home can help achieve this. By having basic tools for the hair and skin – such as a straightening iron, make up brushes and a manicure set – every woman can create and maintain her good looks without having to go to a salon too often.
Every woman likes to look her gorgeous best at all times and while visiting the salon every day is not possible, having the products at home can help in looking good without the unnecessary expense. Most women like to visit a salon before a wedding or a big party to look their best. This is not possible every day, but just a little effort at home can go a long way. By having basic beauty tools at home such as make up brushes, a hair iron and a manicure set, can help a woman look put-together every single day of her life.
Hair Iron
A good ceramic iron for the hair can help in achieving the glamorous straight-haired look at home. Hence a good quality ceramic iron such as Chi is a must-have in every woman's beauty tools collection. A ceramic flat iron can also be used as a curling iron at a pinch when you want to try curls for a change. It is not worth investing separately in a curling iron as regular curling could damage your hair and cause it to break and after all, it is only once in a while that you want a sexy, wild look.
Make Up Brushes
Making up the face perfectly is a secret to achieving a natural look and this would be impossible without the right type of cosmetics brushes and applicators in the beauty products collection at home. To learn how to apply makeup perfectly, you can visit the counter of good make up brand in a department store or a standalone store such as Mac, get a makeover and learn techniques from the professionals who advise you on what would look good on you.
They would also be able to guide you on the different types of cosmetics brushes that you would need such as a powder brush for foundation, an applicator brush for eye makeup, a lip brush and a blush applicator.
Manicure Set
Having a good manicure set at home is useful for more reasons than one. If you need to rectify a chipped nail just before a party or clean up your eyebrows with a pair of tweezers, these sets are an invaluable addition to the beauty tools that you can use at home. In addition, regular use of them in the manicure kit would mean that you have to visit the salon less often.
Investing in beauty products that you can use at home can not only help in saving costs. Once you practice and learn how to use them well, maintaining a put-together look would come naturally and you would have your friends asking you how you manage to look gorgeous always.
How to Use Beauty Tools
If you want flawless makeup, you should use perfect personal care tools like the right kind of powder puff, sponge, blush brush, eyelash curler, eyeliner brush and lip brush. These items must be combined with beauty items like manicure set and pedicure set to take care of your daily beauty needs.
If you want flawless makeup, you need products that are right for you. There are various kinds of applicators and tools available in the market; each one is indispensable for the application of a particular type of makeup. They must be convenient and fun to use. If you are really concerned about looking your best, you must never underestimate the role that these items have to play.
With the right kind of products ready at hand, the method of application of cosmetics becomes simple. You can apply it exactly in the places and in the manner you want. Here are a few ones that you simply cannot do without:
Powder Puff
Use it for touch-up whenever you need it, just ensure that any extra powder is cleaned with a tap by your hands.
Makeup Sponge
One of the basic personal care items, it is a must-have for the faultless application of foundation. Use it to reach to every corner of your face and for this purpose, you might find a triangular sponge more helpful than a circular one. It is ideal if you want to do away with any surfeit of eye cosmetics or blush on your cheeks.
Blush Brush
It has soft, large and dense brush with rounded, natural bristles that enable you to apply blush across your cheeks with ease.
Eyelash Curler
This gadget among your makeup tools is effective in curling up your eyelashes and making your eyes look beautiful. Open it and let your lashes be clamped at the roots. After you have held it in that position for around twenty to thirty seconds, leave it. Never use it on lashes after applying mascara.
Eyeliner Brush
A sharp tipped brush which can sweep across your lashes with ease is perfect for applying eyeliner. Use it along the base of your lashes with control so that you get attractive and defined eyes.
Lip Brush
Use a narrow lip brush with rigid hairs to fill the lip colour of your choice. A perfect beauty gadget for that perfect smile, use it across your lips to give them a fuller look.
Pedicure Set
Personal care tools are incomplete without personal care products tools. You should never ignore your daily beauty regimen. Though we take care of our face and hair, our feet are often ignored. Get a pedicure set to pamper your feet regularly; after all, it bears the pressure of your body and all the tiring walks you undertake all the day.
Your pedicure set must consist of:
* nail polish remover and cotton balls to remove your nail polish
* a plastic tub where you put warm water to soak your feet
* foot scrub to remove the dead cells
* foot file or pumice stone to get rid of dry layer of skin
* orange stick so that your cuticles can be pushed
* clipper or nail cutters to cut your toe nails
* toe nail polish to give the final touch