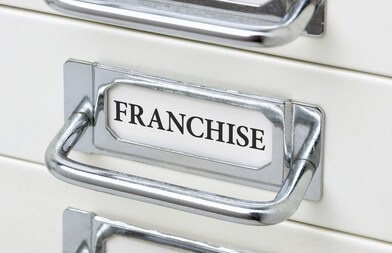 The uncertainty of the economic situation and the unstable labour market drive many individuals towards the advantages of the self-employment.
They seek independence, flexibility on the working time, home-based office, potential for significant profits and better balance on work and life.
However, starting and establishing your own business could be a long and bumpy road with a unknown outcome.
There are many great new ideas, and a few of them do become exemplary as start-ups, but unfortunately, their number is not as high as some might imagine.
According to data, collected by the British Franchise Organisation NatWest, almost half of the independent start-ups fail within 48 months. Luckily, there is an alternative.
Franchising has become among the most profitable industries in the UK in the last ten years, appealing to all pro-active, motivated and determined individuals with entrepreneurial flair.
It offers the chance to set up, run and eventually profit from a business venture by following a proven model and representing an established brand. Many companies successfully built impressive franchise networks and achieve millions of pounds in revenue.
Today, we will look at three of the top franchise sectors in the UK. Those are industries which currently are in offering services in high-demand.
Finance franchising is a diverse sector that offers plenty of opportunities for individuals with some experience in the field.
From debt management through accountancy and pensions and financial planning, there are plenty of franchises that offer B2B or retail services, that might catch your interest.
The development of the technologies allowed many of the administrative drag associated with the sector to be avoided. Currently, the majority of the work-load is done on a computer and online.
Finance and accountancy franchises are among to most preferable lately, as many of them offer home-based managerial style and full training if you don't have financial experience or knowledge.
The price of the franchise opportunities ranges between £5,000 and £15,000 initially.
Cleaning Franchises
The global pandemic of COVID19 increase the need for quality cleaning and sanitising services, creating a booming market for domestic and industrial cleaning services.
Traditionally among the top franchise options, these businesses are experiencing a new high. They offer a well-established business model, flexible working hours and home-based management.
If you're well organised, a communicative and active person this might be a potentially very profitable opportunity.
Set up costs vary from £5,000 to £20,000
Almost 10 million Britons are actively participating in a variety of sports, fitness and recreational activities in and outdoors, thus opening an ongoing demand for quality services and products.
Apart from the big players on the market – sports centres and fitness chains, there are plenty of small and medium-sized companies that developed premium services for specific target groups such as senior citizens, pregnant women, young mothers and many more. Those companies are now top franchises with growing networks.
Another branch of this sector that is currently on the rise is in-home personal training.
With the restrictions imposed due to the pandemic, many active individuals wanted to continue their regular activities at home. That created a massive demand for personal training activities which are now expanding franchises.
Investing in fitness and sports franchises start around £5,000 and can go up to £30,000