In 2020 due to global pandemic of COVID19, economies around the world are experiencing significant transformation. The impact on the labour market is profound.
According to the Office for National Statistic, more than 400,000 people in the UK have lost their job till the end of September.
Currently, around a million Brits are looking for new opportunities in their life. And starting a franchise business has proven as a successful alternative to months spend in searching and applying for new positions.
In fact, some of the most successful franchisees have started their business in the last turbulent times – the economic crisis of 2008. You could be the next one.
You probably think now, yes that's sounds great, but where I'm going to find the money for this investment?
And also: Aren't franchises very expensive? Well, let me stop you right here.
There are over 50,000 franchises in the UK, covering a vast number of industries and sectors.
More so, the investment price range is also quite broad, meaning that regardless of the capital you have with the right motivation, enough efforts and persistence, you have all the chances to become a proud owner of a profitable business.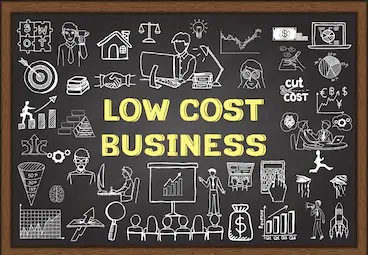 Low investment high profit franchises
Low initial investment franchises provide you with an opportunity to set up your own company using the know-how, the experience and the successful practices of an established business.
Additionally, you receive full training and support from the owner, which saves you lots of time and money compared to starting something new from scratch.
Low investment franchises allow you to mitigate many risks connected with start-up businesses. At the same time, you can reach a break-even point relevantly quick and start making profits.
There are many low investment opportunities available in the UK, with a starting price as low as £1,000. They vary in different sectors, so you can choose a business that not only matches your tight budget but is also exciting and interesting for you.
Here we present you with some of the best franchise opportunities with low investments, currently trending on the market:
► Mobile health and beauty services: The sector of mobile services is booming in the last months.
If you are already a professional in the health and beauty field, now is the time to transfer your business on wheels.
More and more people are enjoying the convenience of having their treatment from the comfort of their home, so the future of these services is bright even after the end of the pandemic. Franchise opportunities start from £3,000.
► Home repair and improvement: With people staying at home, many of them are using the extra time to redesign or fix outstanding issues, which creates a significant demand for these kinds of services. Low investment opportunities start from £5,000.
► Education and https://approvedfranchises.co.uk/children-franchisesentertainment for kids: One of the most emotionally rewarding sectors, where your work doesn't feel like work at all.
There are many opportunities, according to your inclination. You can also run the business on managerial style from home. Franchises start from £2,000
► In-home fitness and sports activities: Other highly-in demand services, part of £5 billion fitness industry. More than 9 million Brits are regularly engaged in sports and recreational activities, therefore it is hardly a surprise these type of franchises are very successful. Low investment opportunities start from £5,000
► IT, High-tech and online: On average, people in the UK spend 5 hours a day, using their phones or other internet-connected devices, meaning that IT services and products will be in high-demands in the years to come.
There are many opportunities in this sector, most of them above £10,000 level. However, some home-based options are offering investment package for around £5,000.
According to a survey conducted by the British Franchise Association NatWest in 2018, 93% of the franchisees claimed profitability, meaning the success rate in the industry is above average.
This combined with the fact that on average, the initial cost of a franchise in the UK is around £20,000, shows that investing in franchising is arguable, the best opportunity today.