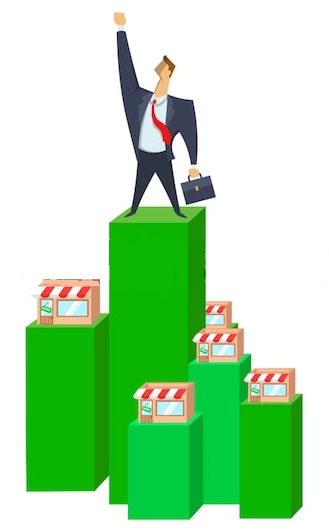 Working while raising children is a challenge that thousands of families are facing.
Most traditional jobs are hard to balance when it comes to spending time with children and loved ones. Fortunately, there are possibilities to pursue a career while still have enough time to cook dinner, play Jenga or have a trip to the zoo on Monday.
Franchises, in particular, are among the most suitable business opportunities as they offer flexibility on working hours, and come with proven system and methods of operating.
More so, nowadays, many franchise ownership opportunities can be run from home with just a phone and a computer in hand.
Being among the most affordable franchises to own, home-based businesses are gaining strong momentum this year due to the many restrictions on moving imposed due to COVID19.
They have some other advantages too:
► Time-efficiency – as you don't need to spend hours on commuting forth and back to work
► Low-running costs – as you don't pay a lease and no or minimal amounts on stock
► Sense of achievement – you build up a successful business of your own
Naturally, selecting the best franchise to own, depends on several criteria and before jumping into action, you should answer yourself several questions:
► What do you think you will enjoy doing the most?
► How much time you are prepared to devote to your business?
► Do you have the support of the whole family?
► Can you follow instructions and keep the provided strategies?
► How well you're organised?
► What is your motivation and goal as a franchise owner?
► How do you plan to finance your business?
All these questions require careful consideration and research. To assist you in narrowing down your search for the best franchise to own, we have explored the market and selected the top 5 categories of franchises for stay-in-home parents that are hot right now:
If you love animals and enjoy being surrounded by many furry friends, this could be the right opportunity for you.
Pet businesses are among the best franchises to own in the UK, operating in a billion market industry. Owning a pet franchise is fun, rewarding and potentially very profitable.
It could also be your family business, as children usually love animals and like spending time with them.
Investing in pet franchise costs between ₤10,000 and ₤15,000
Beauty and Hairdressing Franchises
The beauty industry in the UK had reached a staggering ₤9 billion annual revenue in 2017 and continued to grow in the next two years.
The impact of COVID19 this year slowed down the sector a bit, but many businesses have already shifted their services in more suitable to the new reality way.
That includes mobile hairdressing, manicure and pedicure services and the increasing number of products from holistic cosmetics. These types of businesses are great franchises to own particularly for stay-in-home moms.
The initial set up costs is between ₤10,000 and ₤20, 000
Another opportunity for profitable franchises to own you can find in digital marketing and other B2B online services.
This is a sector on a rise that is increasing parallel with the development of the technologies. The good news is there is plenty of room for innovative services and products, and you can select the franchisor that most suit your interests and technical skills.
As in other franchise sectors, you don't need to be the person delivering the services, but rather operate on managerial style, organising your small team of professionals.
The initial cost to own a franchise in this market segment is between ₤10,000 and ₤20, 000.
Over nine million Britons are actively participating in sports and other recreational activities, which makes the fitness and sports industry among the most successful in the country.
The closing of the gyms and other facilities forced people in finding different solutions in keeping up with their active lifestyle. Hence, the rise of in-home personal training and focused group training.
The franchise industry welcomed such initiatives, and currently, these business models are among the best low cost franchises to own.
Sports and dance activities for toddlers and children exercise for women in pre and postnatal condition, water-aerobic classes, personal trainer at home…the list is long.
Managing franchise in this sector requires good organisational and people skills, and you can also get the benefit of working on your own schedule according to your preferences.
Investments are between ₤10,000 and ₤20, 000.
E-commerce Franchises
As a stay-in-home parent, you certainly came across the problem of what to do with the nice clothes that the kids are already too big to wear?
Or you have a nag for arts and craft and wondered if you could turn your hobby into something more?
Well, buying a franchise in e-commerce can not only help to save your own money but at the same time provide you with an opportunity to turn that into a successful business venture.
E-commerce franchises are small to medium-sized businesses that cover a wide range of sectors – clothing, handmade goods, online tutoring etc. They can be run from home, all you need is a computer and a good internet connection.
To take advantage of e-commerce franchise ownership opportunities, it will cost you between ₤10,000 and ₤25, 000.