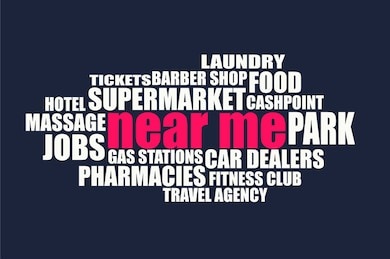 Starting your own business is exciting, but unfortunately, the road to success can be bumpy and with no guarantees that you can turn your idea into a profitable venture.
One possible solution to avoid most of the mistakes that you could make as an independent entrepreneur is franchising.
Currently, there are nearly 50 000 franchise units in the UK, representing around 1000 brands spread across the UK.
90% of these franchises are satisfied with the way their business work and the majority of them are declaring an annual revenue of £250 000 (according to a survey of British Franchise Association NatWest).
These numbers are showing that British entrepreneurs have increasing faith in the opportunities franchising is offering, and that shouldn't surprise us.
The model of franchising, invented by the world largest franchisor McDonald's, provides many advantages, starting with an established brand and proven business model.
Still, many new entrepreneurs are struggling when it comes to choosing the franchising they will invest in.
Most commonly, they focus on the sector that the company is operating and the capital their investment will require. However, other important issues are connected with where the franchisor is based and how near the headquarter is located from you.
Here's why:
1. You receive full training
Most of the franchises don't require experience in the field they're providing know-how.
The reason? They offer full training on how to set up and operate the business.
Usually, training is done "in-house" and "on-side", which means you get to see how is everything done in daily life and later when you're implementing what you have learned you will have someone guiding your first step.
For franchise owners, your success is as critical as it is to you.
Selecting a franchise near you will ease the training process and save yourself time and money. Thus you don't need to travel as much or to make expensive sleeping arrangements.
2. Your support is a phone call away
Another benefit of buying a franchise is the constant support. All franchises, regardless of their size, have one or another form of connection with their units.
Thus they can answer to enquires and questions. Naturally, if the franchise is near you and you need "on side" help, the expert team can reach you faster and assist you faster.
3. You can rely on a network
You are not alone. Regardless of the size of the franchise network, you can always rely on advice from a fellow franchisee, who is walking in your shoes.
According to many franchisees, the tip they have received from a colleague was as valuable as the ones they get from the experts in the headquarters.
4. Your marketing approach is a target to the specific audience
Franchises near you have another advantage – they operate in the same circumstances. If you buy a franchise that is very successful in another country, there is less guarantee that the business will work in your area too.
However, a company that is successful in the local market in an area near to you most likely will successfully work for you also.
In conclusion, if self-employment is your chosen career path, you should consider franchising very serious. There are plenty of good opportunities.
You can choose from according to your interests, budget and territory. Take your decision with consideration and don't be afraid to ask questions.