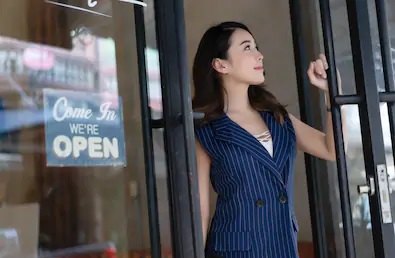 Franchising is among the most booming industries in the UK with an annual contribution of £17 billion to the country's GDP while employing more than 700,000 people.
Despite, the economic slow down in 2020, franchise industry remained robust with some business sectors reaching a record high in new openings.
If you're among those inspired entrepreneurs who see the many advantages that franchising can offer and you're considering tapping into the sector, here are some tips that can help you through the process of opening a franchise.
Tip 1: Look for something you're passionate about
There are more than 1,000 different franchises in the UK that offer opportunities in a wide range of industries.
You can start narrowing down your options by selecting a topic that you're passionate about. For example, if you're an animal lover, then perhaps you'll be happy running a pet franchise.
Or if you enjoy spending time with kids, then you can search something among the hundreds of children activities franchises. Of course, you may have different interests, that are equally important to you.
Then your selection can be based on some additional criteria – like the level of investment, development potential and skills…
Tip 2: Be aware of what you can and what you can't do
Yes, your skills are essential when it comes to open and operate a franchise. Knowing yourself and what you're good at will help you in selecting the right opportunity for you.
For example, if you're an athletic person that likes to move around, becoming a franchisee of a company that offers online services might not be the best idea.
No one wants to be stuck in doing something that doesn't excite them and knowing where your strength lies will help you avoid many dread hours.
Tip 3: Be realistic about your budget
The good news is, franchising is no more a rich-men' club. Today, you can open a franchise unit for as less as ₤2,000.
However, buying the copy-rights from the franchisor is only the beginning of the journey. You will need capital for the operational costs. Those include anything from salaries to buying different supplying materials.
Do not forget also, your costs of living, that now as self-employed you will need to cover for yourself.
To get a clear vision of how much you will need to cover up all expenses, prepare a budget and try to follow it through as much as possible.
Tip 4: Don't try to pin-point one option immediately
Selecting the best business opportunity is not an overnight decision, taken in the spur of the moment.
You're laying down the foundation of something that will change your life, and you should take enough time to consider the most suitable solutions.
Therefore, don't try to single out one opportunity from the start. Instead, make a list of the ten franchises that caught your attention and scale down from there.
At each step, compare your choices through different aspects that are important to you.
Tip 5: Check with the franchisor(s) if you answer their requirements
Franchisors are interested in your success as much as you are because that will reflect well on them and help them to expand their network.
Therefore, they will do their best to help you set, open and run your franchise. Before that, however, the franchisor needs to be sure that you're looking at the same direction.
Most of the companies apply a rigid selection process because they need to be sure they have found the right people for their business.
Be honest with them and yourself, and don't despair if it doesn't work with the first company you approach.
Tip 6: Be ready to work hard and put efforts
Last but not least. One of the best advantages of franchising is the proven business model you received. It comes with tried and tested methods of work and polished marketing techniques.
However, that doesn't mean that your business magically will become profitable. You need to put efforts and invest your time in it. Without your motivation and determination, your success will not be possible.