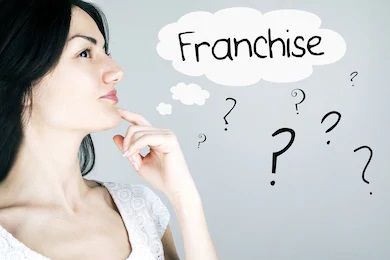 How many times you've said to yourself: If there were someone to tell me this before, I wouldn't have made a mistake. Yes, unfortunately, most of the lessons in our life we learn from our mistakes.
However, if you are decided to take a new career path as a self-employed, especially if you wish to open your own business, you can rely on some professional guidance.
Becoming a franchisee to an established brand in your area will set you on the path on independence and potential financial stability while avoiding many of the mistakes novice entrepreneurs do.
The formula of franchising is simple. The franchisor has already walked the road to success in their chosen field, and now they're offering the know-how to help you reach the destination faster, more comfortable and yes, cheaper.
Naturally, becoming a franchisee doesn't guarantee a plain sailing; neither is a shortcut to making your dreams coming through.
But if you're ready to play your part too – by spare no efforts – you have all the chances to become a successful franchisee and run a profitable business to be proud of.
And if you're still having some doubts, here are five good reasons why franchising is probably the best business opportunity right now:
1. You can work what you enjoy most:
There are over 1,000 different franchise brands across the UK, offering products and services in more than 30 other industry sectors.
From traditional opportunities such as food-related franchises, through new fangled options like online and computer franchises, to franchises based on hobbies and fun leisure activities.
There is something for everyone. Select the area most closest to your interest and temperament, as a big part of your potential success depends on your passion about what you are doing.
2. You can manage your business from home and around your lifestyle
The development of technologies allows many businesses to shift from a traditional style of management, where the office, landline and fax-machine were essential, to much more flexible and cheaper options.
Nowadays, a laptop and a good internet connection are enough to organise daily tasks, schedule, to prepare a budget and other administrative documentation, even while you're drinking your morning coffee still in PJs.
Home-based franchise businesses gain significant momentum during 2020, due to the many mobility restrictions and this tendency is showing no slowing down.
Many people realise that working from home comes with many advantages as it saves time and money, allowing them to spend more precious moments with their loved ones.
Naturally, some franchises required additional premises, like a restaurant, for example, or some sports and fitness franchises where you need room to provide the classes. Still, even in these cases, you will have many tasks that can be complete from home.
3. You receive a ready-to-go model of setting up and running a business
As we mentioned in the beginning, when you become a franchisee to a particular company, you gain access to their know-how and proven practices of running the business.
No shooting in the dark. From day one, you know what works best in attracting clients, how to present your service and products, how your budget should be spread.
Even if you don't have experience in a specific field, your franchisor will provide you with the necessary training and make sure you'll prepare to operate the business.
4. As a franchisee you avoid the majority of the risks connected with the stand-alone businesses
According to several surveys conducted in the last ten years, half of the independent business ventures are closing down within two years, while in the same period, over 90% of the franchise units claim a profit.
As you can, using a tried and tested model, matched with your ambition, determination and hard-working is paying off.
Additionally, as a franchisee, you can rely on constant support and assistance.
Thus, when a problem occurs, there is a good chance that someone else in your network has already come across it and will be able to help you.
5. Franchising has proved to be a good opportunity in recession
Since 2006 the people working in franchising has doubled. The industry marked nearly 50% growth in the last decade despite the recession in 2008-09.
These numbers show only one thing: franchising has proven remarkably resistant to economic disturbances.
Therefore, it makes even more sense to invest in franchising, especially nowadays, when there are many businesses you can operate on managerial style from your home.
As you can see, there are many advantages to become a franchisee. And while this will not be a process without challenges, if you're motivated enough and ready to put all efforts needed you'll have all the chances to achieve success.