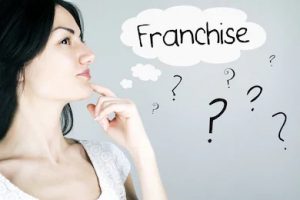 For many years business and in particular, franchising had been considered a male territory with a very few women owning a business.
Fortunately, this status quo is changing, and more and more female entrepreneurs are taking the stand proving their exceptional qualities and skills.
In the last survey conducted by the British Franchise Association NatWest, the numbers showed a good tendency.
According to the data by the end of 2018, over 30% of all 55,000 franchise units in the UK were owned and managed by women, and that percentage was expected to grow in the next five years.
The critical factor on why franchising is so attractive for female entrepreneurs is hidden in the advantages that industry us providing, such as flexibility on the working hours, which allows them to balance better their roles in both personal and working life.
Additionally, many businesses offer home-based management, another helpful solution for working moms.
Naturally, dividing businesses on more suitable for men or women is impossible.
However, there are several sectors, where the feminine touch is considered to have a more significant impact and therefore is more likely they to be attractive predominately to women.
Therefore, today we will present you with the top three franchise opportunities for women available right now.
Fitness and Recreational Activities Franchises
Despite the restriction imposed to stop the spread of COVID 19, fitness industry remains stable by transforming many of its services to comply with the new rules.
More than ever, Britons have searched ways to achieve a healthier lifestyle. Currently, over 10 million people have confirmed that they are actively involved in fitness, sports or other recreational activities.
Naturally, that creates a good market opportunity for active individuals ready to seize the moment.
There are many fitness and sports franchise opportunities available right now.
What makes them especially attractive to female entrepreneurs is that majority of them are focused on other women as target customer group and also that they offer many different options when it comes to time-management and working schedules.
These franchises are also quite affordable with an investment level on setting up costs from £5,000 up to £15, 000.
Babies and Toddlers Franchises
An attractive and highly-rewarding business venture, franchises focused on services benefiting the physical and mental health of babies and toddlers, are taking the top position of preferable opportunities for female entrepreneurs.
These franchises are relevantly new on the market but quickly gaining the trust of thousands of loyal customers as they offer not only services for a particular age group but also provide a sense of community and group support unknown in other businesses.
As a franchise investment, they're alluring with flexible working hours, home-base management and great emotional satisfaction.
The setup costs are between £5,000 and £15, 000.
Finance and Accounting Franchises
Today more than ever, women are looking for opportunities to combine motherhood with a career.
Luckily, there are franchise opportunities such as financial and accounting services that allow them to do that with ease. Working from home on flexible time, without almost any ongoing cost on stock or other supplies are some of the advantages of these businesses.
Additionally, the services offered by these companies are currently on demand from both industry and individual clients.
Naturally, to work in this sector, it is a big plus if you like dealing with numbers. However, previous professional experience is not required as the franchisors usually provide full training on all necessary knowledge and skills.
Buying a franchise in finance and accounting starts from £5,000 and goes up to £25, 000.
To find a balance between career and family life has always been a bigger challenge for women. Luckily, nowadays, they have more options to combine both, and franchising is among the best choices.
There are plenty of available franchise opportunities that provide them with the chance to build a profitable business without compromising the care for their loved ones.