Perhaps, the idea of starting your own business as a franchise has crossed your mind many times. Maybe, you even set some budget to invest but stopped there without knowing how to continue.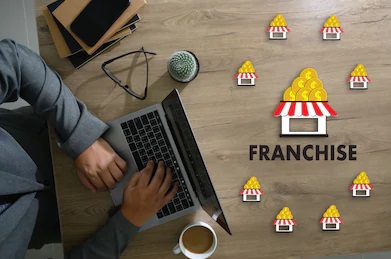 Let me guess, you wish to find a reputable business with an established brand, that it won't cost you an arm and a leg to set it up and run it. But where to find these affordable franchise opportunities?
Well, keep on reading as we have researched, reviewed and singled out the top three business sectors where you can find the hottest affordable franchise for sale right now.
Franchises Related To Children
If you are a jolly, extrovert and optimistic person, who gets along with children, then you should seriously consider tapping into this evergreen sector. Businesses that offer all sorts of activities for youngsters can always rely on new customers.
According to the latest data, in the UK, there are over 10 million children between 1 and 15 years old. This is serious market potential when you combine it with the fact that British parents are spending on average £250 monthly per child on their out of school activities.
There is a wide range of types of children franchises. You can select between the ones that are developing different skills such as art or sports franchises, those focused on education through experience and fun or franchises that offer various childcare services.
The options are plenty, and your selection can be based on your interest and the market situation in your area. To narrow your choices, make research on the opportunities for children, there are in your neighbourhood or town.
Typically, those type of franchises doesn't require expertise in the selected area. Mostly, because as a franchise owner, you will be involved in managing the operations and less, or at all in the actual activities.
Therefore, it is more beneficial if you have some business experience before you start, although your enthusiasm and motivation for success will be the driving force behind your success.
Many of the children franchises are suitable to be run on home-based principle. Keep in mind, however, that in some cases, despite managing the operations from home, you will need an additional location, where the actual activities will be held.
The Price
Children franchises are appealing business opportunity as they offer good growth potential of your capital. Most of them are relatively inexpensive franchises – with a setting up investment of £5,000.
The price varies up to £20,000 depending on the brand value, the type of product and service offered and the size of the area where you will develop the business.
Pet Franchises
Pets are an important part of the families in the UK with reported nearly 12 million households that have an animal at home.
This is a solid base of customers, and it presents an excellent market potential for businesses offering products and service for animals. It estimated that in 2018, Britons spent over £4.6 billion for their pets, including healthcare, accessories and other services. You can agree that tapping in this lucrative market can be beneficial.
Pet franchises are separated into several types:
training and certificates services
pet grooming
Some of these opportunities require experience or certification of your expertise. However, most of the franchise owners will help you attaining one if needed.
Naturally, your passion and love for animals are of the essence as you would like to enjoy your work and having a sense of satisfaction for what you are doing.
One of the best sides of running a pet franchise is that many of then can be run from home.
Of course, if you will offer a pet care service, for example, a different place will be needed, and also you will have to apply for permission from the local authorities. Still, you can ask your franchise headquarter for assistance on the application.
The Price
Pet businesses are among the top 10 most affordable franchises in the UK. The setting up cost varies between £5,000 to £15,000 according to the type of service you will offer and the size of your dedicated territory.
Gardening And Landscaping Franchises
People in the UK love having a piece of nature in their backyard. Not to mention, the world-famous British green lawn, which is known for its perfection and well-kept secrets of maintaining.
Therefore, it is no surprise that gardening and landscaping industry in the UK is among the most lucrative sectors with an estimated revenue of £5 billion per year.
That includes a variety of gardening care and maintenance, outdoor design and landscaping. As you can see, building up a business in this sector has good profit potential and will allow you to tap into a lucrative and scalable market.
There is a wide range of different franchise opportunities related to this field. Some are concentrated on offering services to commercial clients; others are focused on the domestic market.
Selecting the appropriate for you depend mostly on your surroundings – if you live in a more urban or rural area, for example.
Starting as a gardening franchise is relevantly easy, as no prior experience or knowledge is required. Determination, hard work and good people skills are essential if you wish to grow and develop your business.
The Price
As with the other two examples, gardening and landscaping are quite affordable franchise business opportunity. Starting small will cost you only between £5,000 to £10,000, which means you will probably avoid taking weary bank loans.
In conclusion, the presented ideas are some of the best affordable franchise opportunities for sale in the UK.
Regardless, of your preferences in which field you'd like to start your business, keep in mind that selecting a franchise provides you with a ready to operate a model that will save you many of the headaches connected with stand-alone startups.