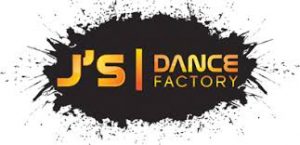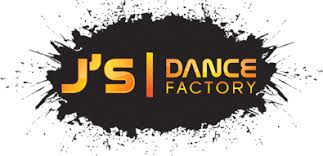 "When passion becomes your profession, your work becomes a hobby". These wise words perfectly describe the philosophy of Jessica Elliot, founder and creator of Js Dance Factory.
She is among the youngest super-successful entrepreneurs in the UK, starting her own business at only age 20 in 2007 and winning the Natwest Everywoman award and the Spirit of London Community Business Entrepreneur award only three years later.
Jessica's journey began with £200 and a vision. Today, Js Dance Factory is a well-known brand across four boroughs of London and keep expanding through franchising nationwide.
Upbeat music, variety of dance programmes, a comfortable environment and lots of fun for kids of different ages characterise the spirit of Js Dance Factory.
Jessica's innovative idea of creating a dance school where all kids can take part and express themselves while learning essential social and physical skills became a recipe for success. Today, she is looking for same minded individuals who could help her spread the spirit of Js Dance School while running a profitable and truly gratifying business.
Js Dance School Franchise offers a modern, unconventional way of managing a successful business from the comfort of your home.
It is suitable for people who wish to leave the 9 to 5 boring routine behind and leap into an exciting and funky venture, where "work" is a non-existing word. Becoming a franchisee of Js Dance Factory, you will take a breath of fresh air and gain control of your life.
Today, the fitness and sports industry is among the fastest-growing in the UK. More attention is focused on the physical education of children in and out of schools, as a great way to promote healthier living.
The trend creates a huge demand for quality services, well-structured programmes and innovative ideas. Js Dance Factory is among the pioneers in the sector, building a strong reputation and recognisable brand.
Joining the Js Dance Factory franchise network, you will tap into this expanding market with the advantage of having a reliable brand name behind you and proven systems and strategies for running the business and attracting customers.
Jessica Elliot started her business on a part-time and gradually moved up to a full-time engagement. Today, both options are available for franchising, providing more flexibility according to the individual need of the franchisees.
Jessica's enchanting passion for her work, determination, motivation and energy was crucial for the success of Js Dance School. Therefore she is looking for individuals who share her insight and have the same success-driven personality to become the next outstanding Js Dance Factory.
If your dancing skills aren't your strongest side, do not worry. You don't need to have the moves of Jennifer Lopez or Justin Timberlake to become part of the Js Dance Factory family.
As long you are enthusiastic for working with children, friendly, devoted to your mission and willing to put all needed efforts, you have all the excellent chance to achieve your dreams with Js Dance Factory. Well, if you like music, it also helps.
Jessica and her team provide all approved franchisees with comprehensive training on all aspects of the business – dance classes, management and marketing strategies.
They have a complete insight into all process in the company, so when setting up their own business, they can do so with all confidence and necessary knowledge.
Find out more about Js Dance Factory franchise opportunity
Approved Franchises
Average rating:
0 reviews