THIS FRANCHISE MODEL GENERATED THOUSANDS DURING COVID LOCKDOWN AS FRANCHISEES BUSINESS CONTINUED TO OPERATE…AND GROW!
Js Dance Factory is possibly the BEST children's franchise that's thrived in the last 12 months
This award winning business has seen tremendous growth, has a stellar reputation and has generated tens of thousands of pounds for its franchisees….
AND NOW IT IS AVAILABLE FOR YOU TO START, RUN AND PROFIT FROM IT
---
Hear from Jess, owner of Js Dance Factory, about who makes a good Js Dance Factory franchisee in the video below

Sound like you? Scroll to the bottom of the page and complete the form to receive more information from Js Dance Factory.
---
Have you thought about….
– running your own business
– doing something you really enjoy and feel passionate about
– having more time with your loved ones
– being able to secure your financial future…
Well, we have good news for you. Becoming a Js Dance Factory Franchisee will tick all these boxes and much more…
---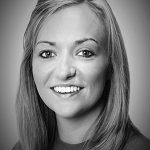 "I joined JDF as I needed something that I could call my own and something that I was passionate about and that would give me a sustainable income. Having part of my launch period take place through the covid lockdown was a worry, but it has turned out better than I could ever imaged. I've had new kids join us during the lockdown to the online sessions, which has been fantastic. All in all the business has already generated over 12k in revenue. Considering half of our time has been online it just shows how incredible it is being part of something that really is going to make you money. " Jess – Kidderminster Franchisee
---
Top 5 Reasons why Js Dance Factory is such a smoking hot business opportunity
TOTAL CONTROL – our business model has made tens of thousands of pounds each year for its franchisees. This know-how is now available for you to access to run your own show and take control of your future.
FLEXIBILITY – you decide how to build your business, you can work PART,  FULL TIME and this business can also be operated in a MANAGEMENT STYLE
FINANCIAL INDEPENDENCE – you provide a high-quality service that experiences a huge demand in the sector of leisure and sports activities for children, so your earning potential is immense.
ENJOYABLE AND FUN ENVIRONMENT – it's a job that doesn't feel like one. Earn while you are having lots of fun and inspire others
ACCOMPLISHMENT – there is no better feeling of making a positive life-changing impact on the life of the others. With Js Dance Factory business opportunity, you will reach your financial goals, take control of your life and achieve a great sense of fulfillment.
---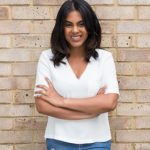 "When I started, I was still a university student. Now I am running this amazing business and enjoying the personal freedom I get from being my own boss. I want to share my knowledge and experience with people looking to start their own business so they also start living live on their terms, as I am doing.", Jessica Elliot, founder of Js Dance Factory and Natwest Everywoman award winner
---
An exciting and flexible opportunity
Js Dance Factory business model is appealing to people from all walks of life. You DON'T NEED to be a dancer or have experience in dance or fitness to become part of our family…
The business can be operated just 1 day a week or every day of the week, so it really can FIT around ANY lifestyle.
We will provide you with all necessary know-how, skills, methods and systems, so you can confidently set up, run and profit from your home-based business. We will also keep in touch all the time and assist you regularly with any additional help.
As long as you are energetic, passionate about what you do, motivated and devoted to your new future, you stand every chance becoming successful and become the next Js Dance Factory Star Franchisee.
---
If all this sound like music to your ears…Take the first step quickly before your area gets taken.