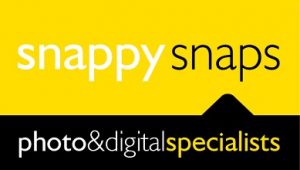 One business is truly successful when it manages to withstand the market changes and find a way to modernise and stay on top with its clients' requirements. Snappy Snaps, one of the UK's leading photo and digital specialists, is an excellent example of one such business. The first shop opened its doors in 1983. The company has grown and evolved considerably four decades later, offering the latest technological products and services in photography and photo printing.
Today, Snappy Snaps black and yellow shops are a preferred destination for millions of Britons when they wish to print and frame their best holiday memories, birthday celebrations and other precious moments. Still, as every beginning, the company started humbly with a single photographic processing lab.
The hard work and continually strive for providing high-quality services for all its customers paid off, and the company quickly started to expand with more shops and new products. On the other side, the company has also been actively working on building its franchise network, supporting the brand ambassadors when opening the shops and providing them with ongoing help during their operation.
The world of photography and photo printing is very dynamic and continuously developing. The company manages to stay ahead of its competition by keeping up with the latest technology trends and always seeking ways to offer tailor-made services and products.
The company philosophy transfers through their franchise network across the country, reassuring that no matter where in the UK, the customers will receive the same excellent services.
Snappy Snaps – an opportunity to start your own business with much less risk
In uncertain economic times, franchising is considered a great solution for those who wish to start their own business as it helps them avoid many of the risks connected with stand-alone ventures.
With its nearly 30 years of experience and successful practice, the company is among the top choices for selecting a retail franchisor. As we mentioned, the company has actively invested in building its franchise network, almost since the beginning. The first Snappy Snaps franchisee was opened in 1987 by Bhupen and Vinod Lodhia.
The two brothers are running their shop successfully for over 30 years and remaining in constant contact with the head office, relying on their assistance and support.
The franchise policy of the Snappy Snaps is perfectly summarised at the home page of the company: "We offer you the opportunity to operate your own dynamic business in the exciting photo imaging market. The potential rewards are excellent, but they won't be achieved overnight or without a major effort on both your part and ours."
Becoming a franchisee is a chance to gain control over your life and take advantage of a proven and tested business model and well-known brand. However, you need to play your part too. As a retail shop manager, you will have a range of responsibilities and tasks to see through. Therefore, to step on the path of success you need to be motivated, determined and enthusiastic about what your work.
Learn More About Snappy Snaps
Approved Franchises
Average rating:
0 reviews