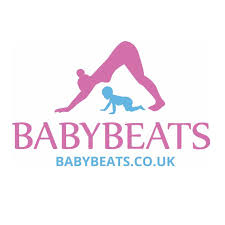 It is said that the best things happen when we follow our hearts. For some, that is love, for others, it is a new business venture, and for third – it is both. For Rose Gibson, the creator and founder of BabyBeats was the latter.
BabyBeats is one of the UK's most innovative and creative providers of fitness and wellness programmes for women and babies.
It is a successful and profitable business with established structure through Lancashire, Yorkshire and Cheshire, and now is looking to expanding its franchise network on a national level. The beauty of BabyBeats franchise model lies with the flexibility of the working hours, the impressive earning potential and the satisfaction of being your own boss.
Led by these very same motives, Rose Gibson launched her Baby Beats venture a few years ago. As a professional fitness trainer, yoga and Pilates teacher, she wanted to combine her passion for a healthy and active lifestyle with her experiences as a mother – before and after the birth of her children.
This is how she came up with the idea of creating a bespoke programme that will focus on women in pre and postnatal condition and will provide a fun and comfortable environment where they enjoy the activities together with their babies.
What originally started as classes with few volunteers quickly became a full-time engagement and a successful business. Rose began to train others, and soon there were several BabyBeats classes across Lancashire.
Providing a high-quality service created with a complete understanding of the needs of the clients and focusing on the less developed sector of the fitness and wellness industry are the two main reasons for the success of Baby Beats. And now this bespoke business model is available for other individuals with entrepreneurial zeal who wish to take control of their lives and achieve financial independence.
BabyBeats Franchise – a profitable and rewarding opportunity.
There are few options to start with BabyBeats. For those who seek an extra income and a way to break the monotonous daily routine, part-time participation is an ideal choice.
It is the perfect mixture of enjoyable work-time and good earnings. A full-time option is suitable for individuals who are looking for a fresh start and a complete change in their lifestyle. Regardless, of the chosen option, however, becoming a Baby Beats franchisee is a highly-rewarding and satisfying venture, with significant future potential.
Background in fitness, yoga or Pilates could be beneficial for starting your business with Baby Beats but is not an obligatory requirement. All approved franchisees receive a full training on all BabyBeats bespoke programmes as well as comprehensive preparation on all aspect of the business.
Meeting and talking with Rose gives them additional inspiration and motivation. Joining BabyBeats the franchisees do not only receive a successful business model, that they can implement in their area, but become part of a caring family. Regardless of the starting moment, all members of the network have ongoing support, and with just one call, they can receive an expert answer to any of their enquires.
Encourage. Support. Love. Nurture. Those words are the core of BabyBeats philosophy. They are an integral part of their business model, and a valuable element of the whole experience as a BabyBeats franchisee. This is a business opportunity with excellent earning potential but also an opportunity for leaving a mark, a legacy in your local community, and this is a reward, found in very few businesses.
Request more information about BabyBeats franchise here.
Approved Franchises
Average rating:
0 reviews