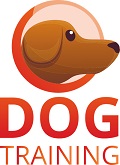 For anyone who is passionate about our animal friends, whether they are large or small, researching the various pet franchise opportunities is a perfectly natural step.
A pet franchise can present you with variety of different options for bringing your affection for pets over into your working life.
A dog training franchise can help you to bring owners and their pets closer by correcting any lack of communication between them, and this makes for a gratifying experience for both you and your clients.
A franchise will bring about starting a dog training venture straightforward and inexpensive. They provide you with practical tuition in modern dog training methods.
They will present you with business training, promotion and advertising assistance, a modern website, an exclusive database to run your business, and computer training.
Use a proven business model for your benefit and let them make owning a dog training business simple for you.
Investing in a booming in the dog training franchise sector is a smart business decision. Dogs are thought of as being a member of the family and their owners are splashing out liberally to train and look after their pets, spending more on them than music, video games and movies together.
Over the last decade, the pet industry expenditure has more than doubled and it is expected to continue growing.
If you franchise within this ever growing base of customers, you will be helping dedicated pet owners to improve the standard of their lives, and you will achieve a stable business within the community.
The Benefits of Dog Training Franchises
No previous experience in the pet sector is necessary because you will be trained by the franchisor, using proven procedures and training systems.
You will not only be coached to be a dog trainer, you will also be taught on how to manage the business in your locality, supplying you with the necessary tools to managed all parts of the business, both operational s and financial.
You can create your own timetable.
You can have your office at your home meaning no costly rented property.
It is an ever growing sector that has proved to be resistant to recession.
You will have a large proportion of repeat customers that will also refer new clients to you.