Free customised quotes from up to 4 leading UK Storage Franchises
Here you can compare leading franchise companies
We can help you find a franchise that could be perfect for you
Quotes are completely free and there is no obligation to buy
Complete just one form to receive multiple franchise quotes
It takes less than a minute
Home
- Storage Franchises
UK Storage Franchises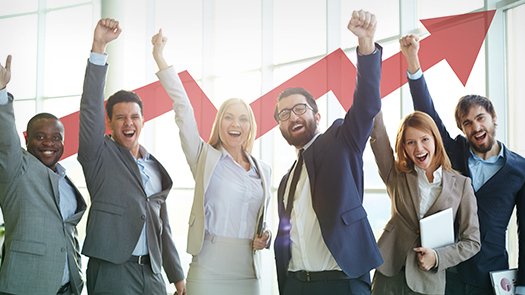 Finding UK Storage Franchises to suit your requirements is vital, not just to ensure your franchise investment is a wise decision but to ensure the franchise you choose suits your skill sets and achieves the motivations you have for running your own business.
Here at Approved Franchises we provide expert advice to help you select a franchise that is best suited for your needs. Here you can search for franchise companies and save time and money as you can compare a range of UK Storage Franchises all in one place. To use this FREE service that allows you to compare franchise companies, please enter your details in the form above, it takes less than a minute.
Storage Franchises Services
We have pre approved a range of UK Storage Franchises, which put the success of their franchisees at the forefront of their thinking. They offer:
Full training and support to new franchisees
A proven business model that can be replicated
Franchisees achieving the projected level of income
Ongoing assistance to help you achieve your goals
More and more individuals are turning to franchising as a way to start their own business and therefore here at Approved Franchises, we have made it our number one goal to connect you with the highest quality of franchises that best suit your requirements.
Let Approved Franchises connect you to the very best UK Storage Franchises currently available
---
COMPARE FRANCHISES
Benefits Of Our Service
Be a Smart Buyer
We provide expert advice guides to help you make a smart franchise purchase
Invest Safely
We only deal with the most reliable franchise companies, you're in safe hands
Save Time and Money
Save time by finding the very best of franchises all
in one place
Are you a franchise company looking for franchisees?
Testimonial
"Approved Franchises helped me find a franchise that was best suited to my needs. I received my free quotes in less than a minute, thanks."
Susan
Latest Storage Franchises News
No news in category
Why Should I Buy a Self-Storage Franchise?
There are so many advantages of owning a self-storage franchise. Most of them have programs geared at teaching you how to run the business. They also have support programs that provide you with crucial assistance and advice you need to help make your franchises successful.
This type of business will give you an edge over the basic entrepreneur starting their storage business from ground zero. As a business owner, you will receive specific guidelines for your operations and employee training. By receiving all of this support help, new franchisees can avoid the common yet costly mistakes a brand new entrepreneur generally makes. The head company has already made those mistakes through trial and error and has perfected their operations to give you the edge.
Franchisees will also benefit from the head groups advertising power, daily decision-making guidelines, trademarked brand recognition and proprietary information.
How Much is the Initial Investment for a Self-Storage or a Portable Storage Franchise?
Self Storage
The initial investment for a franchise varies from company to company. In general most traditional self storage businesses do not franchise. Many do offer a 3rd party managed site opportunity, but you will not be in business for yourself.
Portable Storage
Portable storage companies are much more likely to franchise due to the more complicated nature of their business. The portable storage business requires more of a systemised process than a traditional self storage franchise.
The typical total capital investment is approximately £200,000 for a portable storage venture. The average liquid capital required for portable storage venture is £75,000. This initial investment is generally recouped within 1 or 2 years.
What Will It Cost To Purchase An Existing Self Storage Branch?
Before purchasing any existing business, you should ask to see the business's tax returns. Ask yourself, why is the owner selling the business and how long has he/she owned the business. Some other good questions to ask are:
* What does the owner plan to do after selling it?
* Was or is the branch bankrupt?
* Have any lawsuits been filed against the particular branch?
* What outstanding building leases does it have?
Finances
It is impossible to perform a thorough investigation of a potential investment, such as purchasing an existing branch, without examining the financials. Ask to see the following financial documents of the company for the past 3 years:
* Income Statement
* Balance Sheet
* Cash Flow Statement
* Sensitivity Analysis
* Breakeven Analysis
* Financial Ratios
* Tax Returns
It is helpful to have a person trained in analysis to look these documents over with you. Their trained eye can spot any red flags that might warrant some consideration as far as too much debt or assets being tied up in accounts receivable and so forth.
Negotiate the Acquisition of the Existing Branch
There are a number of avenues to pursue in financing your franchise. Financing options are explained in detail on financing. The deal's structure is contingent upon the seller's ability to negotiate and your personal financial disposition. Generally, the seller will finance 25-33% of their business's sales price of their business, which is called seller financing.
After performing these steps you will have a general consensus on the purchase price. You should then have your attorney draw up a letter of intent. The letter specifically states that the seller can't sell the business to anyone else, while you two are working on closing the deal.
Self-Storage Options
Portable
The portable self-storage allows the customer to have their storage shed brought to them. A large truck will drop off the small storage unit and allow the customer to fill it at their leisure. When the customer has the storage container filled - a representative from the storage company will come back with a truck and pick it up to store it at the storage company's site. The customer is charge on a monthly fee just like the traditional stationary location storage facilities.
Traditional Stationary Location
These locations require a large amount of space and require for a storage building facility to be built. The customer must come to the storage facilities location to load and unload their property. The storage facility charges on a per month basis.
Financing Your Self-Storage Franchise
The Department of Commerce proclaimed the success rate of franchises was 90%, while other first time entrepreneurs' success rate was only 40%. Despite the success rate, you will still find it difficult to borrow the money needed to invest in your branch.
Self-storage franchises require a large initial investment and you need to have liquid capital available for them to use as insurance. There are several different ways to attain the capital needed to open your franchise. You can obtain a loan from the bank or family and friends. A bank tends to be more difficult to borrow from than family and it also charges a higher interest rate. However, most families do not have the extra money to lend out be careful of those high finance charges.
If you are unable to secure a loan or use your credit cards as equity, then you should try contacting the Federation of Small Businesses. The FSB offers guarantees on 90% of loans up to £100,000 and 85% of the remainder up to £500,000 total. The interest rates on these loans vary, but tend to be quite reasonable as compared to some bank loan interest rates. The terms of the agreement on a FSB loan can range from 5 to 25 years.
Some state and local governments also offer financing options for franchise owners in order to encourage small business development. However, each state varies on what they do and don't offer. Check in with your local government to see what options they have available.