Free customised quotes from up to 4 leading UK Sandwich Franchises
Here you can compare leading franchise companies
We can help you find a franchise that could be perfect for you
Quotes are completely free and there is no obligation to buy
Complete just one form to receive multiple franchise quotes
It takes less than a minute
Home
- Sandwich Franchises
UK Sandwich Franchises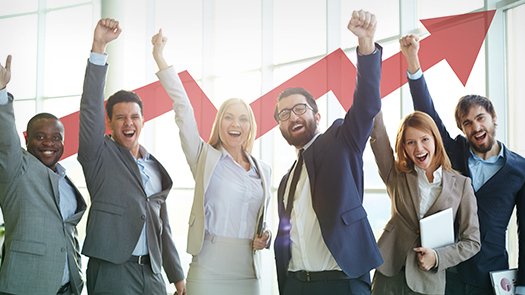 Finding UK Sandwich Franchises to suit your requirements is vital, not just to ensure your franchise investment is a wise decision but to ensure the franchise you choose suits your skill sets and achieves the motivations you have for running your own business.
Here at Approved Franchises we provide expert advice to help you select a franchise that is best suited for your needs. Here you can search for franchise companies and save time and money as you can compare a range of UK Sandwich Franchises all in one place. To use this FREE service that allows you to compare franchise companies, please enter your details in the form above, it takes less than a minute.
Sandwich Franchises Services
We have pre approved a range of UK Sandwich Franchises, which put the success of their franchisees at the forefront of their thinking. They offer:
Full training and support to new franchisees
A proven business model that can be replicated
Franchisees achieving the projected level of income
Ongoing assistance to help you achieve your goals
More and more individuals are turning to franchising as a way to start their own business and therefore here at Approved Franchises, we have made it our number one goal to connect you with the highest quality of franchises that best suit your requirements.
Let Approved Franchises connect you to the very best UK Sandwich Franchises currently available
---
COMPARE FRANCHISES
Benefits Of Our Service
Be a Smart Buyer
We provide expert advice guides to help you make a smart franchise purchase
Invest Safely
We only deal with the most reliable franchise companies, you're in safe hands
Save Time and Money
Save time by finding the very best of franchises all
in one place
Are you a franchise company looking for franchisees?
Testimonial
"Approved Franchises helped me find a franchise that was best suited to my needs. I received my free quotes in less than a minute, thanks."
Susan
Latest Sandwich Franchises News
No news in category
Sandwich Franchises
One of the most overlooked businesses in the food industry is the sandwich market. In most cases they can be quite lucrative. There are numerous opportunities that one may have in regards to starting a business in the food industry and sandwiches are one of the best. The venture may have a lot of competition and a lot of stringent practices to confer to, but upon success it might be a great income earner. There are thousands of retailers all over the world, most of which are graded in regards to the services they offer and their facilities. In some cases the financial toll on an individual may be tough on the proprietor.
Sandwich franchises require a number of services to establish the business and the proprietor must be willing to exercise them. The first and most important course of action to the proprietor is marketing them. The marketing may be done via several methods but using the internet as a resource might be one of the best practices. Creating web presence of a franchise could be one of the easiest ways to get the new business popularised. One may choose to use the available experts in the field to make the new establishment more popular.
One of the considerations to look into in starting sandwich franchise is the business's location. The location of an outlet is necessary to its success. It needs to be located strategically for the entire intended target group. The target group often impacts the location of the outlets as well as the type of products it will offer. One needs to learn the wants, needs and desires of the target group if one is to succeed in the food retail business. In some cases the location of the outlet impacts heavily on the capital.
Remember that sandwich retail opportunities will have to compete with rival vendors. In some cases there are tips that one may follow to ensure that one's business attracts a decent number of customers. The first thing that the restaurants always have to look into is the quality. If one's franchise has great quality in services as well as foods, one can be assured that the customer base will increase. In addition, one needs to competitively price their products to compete with the other enterprises. Not all the cheap restaurants are preferred. Neither is the high cost restaurants the most successful.