Free customised quotes from up to 4 leading UK IT & Telecommunications Franchises
Here you can compare leading franchise companies
We can help you find a franchise that could be perfect for you
Quotes are completely free and there is no obligation to buy
Complete just one form to receive multiple franchise quotes
It takes less than a minute
Home
- IT & Telecommunications Franchises
UK IT & Telecommunications Franchises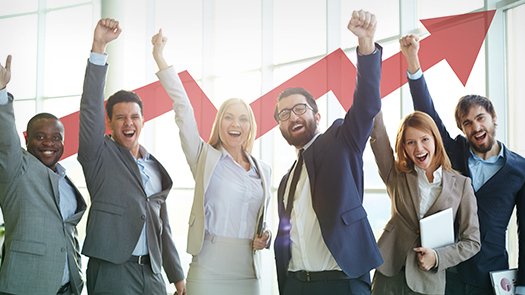 Finding UK IT & Telecommunications Franchises to suit your requirements is vital, not just to ensure your franchise investment is a wise decision but to ensure the franchise you choose suits your skill sets and achieves the motivations you have for running your own business.
Here at Approved Franchises we provide expert advice to help you select a franchise that is best suited for your needs. Here you can search for franchise companies and save time and money as you can compare a range of UK IT & Telecommunications Franchises all in one place. To use this FREE service that allows you to compare franchise companies, please enter your details in the form above, it takes less than a minute.
IT & Telecommunications Franchises Services
We have pre approved a range of UK IT & Telecommunications Franchises, which put the success of their franchisees at the forefront of their thinking. They offer:
Full training and support to new franchisees
A proven business model that can be replicated
Franchisees achieving the projected level of income
Ongoing assistance to help you achieve your goals
More and more individuals are turning to franchising as a way to start their own business and therefore here at Approved Franchises, we have made it our number one goal to connect you with the highest quality of franchises that best suit your requirements.
Let Approved Franchises connect you to the very best UK IT & Telecommunications Franchises currently available
---
COMPARE FRANCHISES
Benefits Of Our Service
Be a Smart Buyer
We provide expert advice guides to help you make a smart franchise purchase
Invest Safely
We only deal with the most reliable franchise companies, you're in safe hands
Save Time and Money
Save time by finding the very best of franchises all
in one place
Are you a franchise company looking for franchisees?
Testimonial
"Approved Franchises helped me find a franchise that was best suited to my needs. I received my free quotes in less than a minute, thanks."
Susan
Latest IT & Telecommunications Franchises News
No news in category
Information Technology Solutions
Many small businesses depend totally on their computer systems. A small online store, for example, depends solely on the computer system to operate perfectly. A small fault in their system can lead to huge losses in terms of money and data, and it can affect their day-to-day operation.
Have you ever encountered an error message such as "the site is facing technological problems," when you visit some online store or some small business website to purchase their products or services? If it happens too frequently, you could become so frustrated that you would look for some other similar business which has a good, operational website.
Many small firms assume wrongly that, to set up an website and get it up and running, they only need to publish their website, develop it, and then expect customers and prospects to visit their website on a regular basis that will lead to sales.
Unfortunately, this doesn't happen, and usually small companies have to close down ultimately because their website doesn't generate enough sales. They don't just need a website, rather they need a whole IT solution that includes a web solution and other solutions related to information technology to make their operations run smoothly.
A small, online business especially is so dependent on the computer system and information technology that even the slightest fault in the system can lead to huge losses, losses they can't afford to risk. If a prospect visits the site for the first time, and it shows the error of the site facing technological problems, they are likely never again to return to the site.
To make a small firm successful, it is important to integrate IT solutions in the business operations to drive efficiency and increase sales. Efficiency is an important factor that leads to success, and the best IT solutions are designed to make an organisation efficient in its operations.
Many companies provide a comprehensive IT solution especially for small businesses. They get to know the organisation, its culture, its objectives, and its staff, and then they provide a customised solution for that business.
If it is an online store, they will provide IT solutions designed for e-commerce, to make transactions easier to handle and record. It will provide complete services for backing-up all the data, by connecting all the workstations together with each other and then to the back-up system.
The IT company will connect all the workstations together in a network, to make it easier for the employees to communicate. They provide IT solutions for web meetings, communication, and management.
They also provides services related to hardware and software and advises the company as to which software and hardware it should procure to help its operations. Information technology also provides on-hand desk support, which provides immediate advice in the case of a problem with the system.
Companies will consist of a team of expert IT professionals who know what to do, which IT solution to use, and in which business. They will take care of everything related to IT, so you don't have to.