Free customised quotes from up to 4 leading UK Homewares and DIY Franchises
Here you can compare leading franchise companies
We can help you find a franchise that could be perfect for you
Quotes are completely free and there is no obligation to buy
Complete just one form to receive multiple franchise quotes
It takes less than a minute
Home
- Homewares and DIY Franchises
UK Homewares and DIY Franchises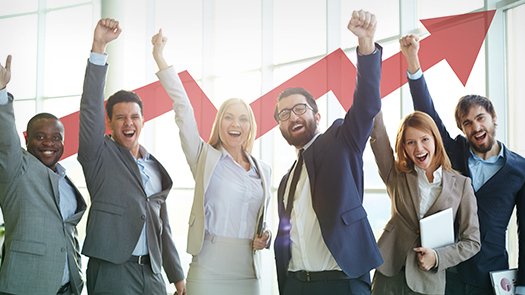 Finding UK Homewares and DIY Franchises to suit your requirements is vital, not just to ensure your franchise investment is a wise decision but to ensure the franchise you choose suits your skill sets and achieves the motivations you have for running your own business.
Here at Approved Franchises we provide expert advice to help you select a franchise that is best suited for your needs. Here you can search for franchise companies and save time and money as you can compare a range of UK Homewares and DIY Franchises all in one place. To use this FREE service that allows you to compare franchise companies, please enter your details in the form above, it takes less than a minute.
Homewares and DIY Franchises Services
We have pre approved a range of UK Homewares and DIY Franchises, which put the success of their franchisees at the forefront of their thinking. They offer:
Full training and support to new franchisees
A proven business model that can be replicated
Franchisees achieving the projected level of income
Ongoing assistance to help you achieve your goals
More and more individuals are turning to franchising as a way to start their own business and therefore here at Approved Franchises, we have made it our number one goal to connect you with the highest quality of franchises that best suit your requirements.
Let Approved Franchises connect you to the very best UK Homewares and DIY Franchises currently available
---
COMPARE FRANCHISES
Benefits Of Our Service
Be a Smart Buyer
We provide expert advice guides to help you make a smart franchise purchase
Invest Safely
We only deal with the most reliable franchise companies, you're in safe hands
Save Time and Money
Save time by finding the very best of franchises all
in one place
Are you a franchise company looking for franchisees?
Testimonial
"Approved Franchises helped me find a franchise that was best suited to my needs. I received my free quotes in less than a minute, thanks."
Susan
Latest Homewares and DIY Franchises News
No news in category
Getting Into DIY Retail Easier With a Franchise
Starting a new company can be a scary experience and developing a working business plan that requires a lot of faith can be dangerous if there have been mistakes made. Some people will have no trouble finding financing for their proposed business, yet they are still hesitant to jump into untested waters unsure of how their products or services are going to be accepted by their targeted customers.
While it will require giving up a lot of the individualised ownership of a business, an individual can look into franchising to reduce the unease of starting a new venture. Most successful franchisors already have a successful business model that works as well as distribution and supply networks that have been proven to work. Buy a franchise into an established company gives the franchisee the rights to use the name and reputation of the company while sacrificing true ownership of the company.
Franchise owners own the rights to use the name and all associated trademarks but that is where there rights end. If they a DIY franchise for instance, they will be selling the exact same hardware products the exact same way as all of the other diy stores belonging to the chain. Failure to buy their supplies from the franchisor or their approved vendors can lead to the loss of their franchise license. They are also usually prohibited to add anything to the list of hardware products without the franchisor's permission.
In addition to the initial fee, there is typically a monthly fee charged by the company for continued use of their name. For most companies these fees are not only for the right to use the name but also for advertising and marketing conducted by the main company. It can also go to help pay for special promotions and other benefits stemming from the umbrella company's efforts.
By owning the franchise, these companies not only provide a service to their customers, they also help improve their income levels at the location. The eatery's corporate development provides all the product and advertising while the business operates the location and collects the revenue. These businesses may also own different franchises at different locations of company-owned locations, hoping to offer a variety to their customers.