Free customised quotes from up to 4 leading UK Home Decor Franchises
Here you can compare leading franchise companies
We can help you find a franchise that could be perfect for you
Quotes are completely free and there is no obligation to buy
Complete just one form to receive multiple franchise quotes
It takes less than a minute
Home
- Home Decor Franchises
UK Home Decor Franchises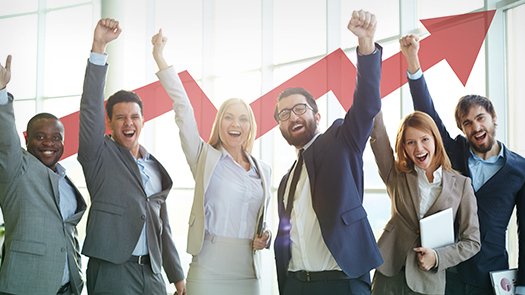 Finding UK Home Decor Franchises to suit your requirements is vital, not just to ensure your franchise investment is a wise decision but to ensure the franchise you choose suits your skill sets and achieves the motivations you have for running your own business.
Here at Approved Franchises we provide expert advice to help you select a franchise that is best suited for your needs. Here you can search for franchise companies and save time and money as you can compare a range of UK Home Decor Franchises all in one place. To use this FREE service that allows you to compare franchise companies, please enter your details in the form above, it takes less than a minute.
Home Decor Franchises Services
We have pre approved a range of UK Home Decor Franchises, which put the success of their franchisees at the forefront of their thinking. They offer:
Full training and support to new franchisees
A proven business model that can be replicated
Franchisees achieving the projected level of income
Ongoing assistance to help you achieve your goals
More and more individuals are turning to franchising as a way to start their own business and therefore here at Approved Franchises, we have made it our number one goal to connect you with the highest quality of franchises that best suit your requirements.
Let Approved Franchises connect you to the very best UK Home Decor Franchises currently available
---
COMPARE FRANCHISES
Benefits Of Our Service
Be a Smart Buyer
We provide expert advice guides to help you make a smart franchise purchase
Invest Safely
We only deal with the most reliable franchise companies, you're in safe hands
Save Time and Money
Save time by finding the very best of franchises all
in one place
Are you a franchise company looking for franchisees?
Testimonial
"Approved Franchises helped me find a franchise that was best suited to my needs. I received my free quotes in less than a minute, thanks."
Susan
Latest Home Decor Franchises News
No news in category
Home Decor
Remodelling your home can add significant value to your property and most home decor jobs can be done by yourself to save money. Here is a simple list of basic steps you should take before you chose to remodel your house.
First step in remodelling your property is planning out what exactly you want to remodel. This should be done before you call in any contractors. If you don't know how you want your new house to look, it will be impossible to begin.
Next thing before doing any home improvement is to think about the future. Are the improvements to your house that you do now going to benefit you in the future? If you are planning on selling your home will the improvements you made add to the resale value of the property?
Finally, think about money. Even with a planned budget your home remodelling project is likely to cost more than you think. Make sure you have enough money saved to cover any additional expenses that you may have. Things can and usually do wrong, and nothings worse then have to stop an improvement project because money is thin.
Now that we have that out of the way we have the perfect list of the best remodelling ideas, and can help you get started with your dream home.
Flooring
Home flooring is very important. There are many projects you can do with the flooring in your property. You may want to replace the carpet in your house, a simple project that will make it look great. Also you may decide against carpet, and want to but new wood floor in your hone.
Wood flooring gives a very nice elegant look to any home. No matter what you want to do, replacing the flooring is a simple project that will make it much more beautiful.
Wall Coverings
Wall Coverings in your home can really make the room. The two most common types are paint or wallpaper. No matter which one you chose, they are quite easy to install.
Hanging wall paper is simple and can be done by anyone. They can also really set off a room, a baby's room may have kids wallpaper, well the rest of the house can have a different look. That's the great thing about wall coverings, they can easily be changed, and are very affordable
Rugs
Rugs come in all shapes and sizes. There are a few things to consider picking one out. The most important thing when buying a new rug is making sure you get one large enough for the room you're putting it in.
There are many different types of Rugs:
* Braided
* Contemporary
* Floral
* Oriental
* Traditional
Closets
There are many ways to remodel the closets in your home. The most popular remodelling project is to organise your closet.
There are many different ways you can do that, and also services that will come organise your closet for you. Also expanding your closet is a great way to get more space! Many people prefer to build walk-in closets.
Window Treatments
Window Treatments for your property are as important to the room as the windows themselves. The most common type of decor commonly found is: Blinds, curtains, and shutters.
A thing you want to remember when picking out window decor for your home is that you want to make sure the window treats can block out sunlight, especially if your installing on the side of your house that faces the morning sun.
Also keep in mind, that some types can block out light as well as UV Rays, and that it can help keep your room cool. They are easy to install, and can be bought just about anywhere.
Decorative Hardware
Decorative hardware for your home is a very simple and easy project that can make your house much more beautiful. Its is very inexpensive, and also can be installed by yourself so there is no need to pay someone to do the work for you. It is available many places online, or at local stores.