Free customised quotes from up to 4 leading UK Food Retail Franchises
Here you can compare leading franchise companies
We can help you find a franchise that could be perfect for you
Quotes are completely free and there is no obligation to buy
Complete just one form to receive multiple franchise quotes
It takes less than a minute
Home
- Food Retail Franchises
UK Food Retail Franchises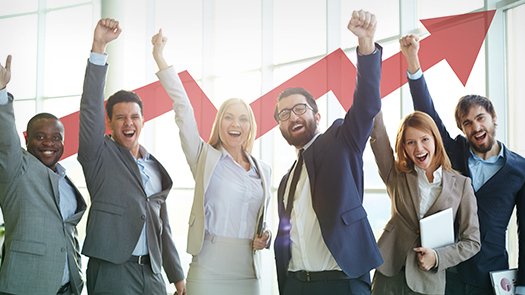 Finding UK Food Retail Franchises to suit your requirements is vital, not just to ensure your franchise investment is a wise decision but to ensure the franchise you choose suits your skill sets and achieves the motivations you have for running your own business.
Here at Approved Franchises we provide expert advice to help you select a franchise that is best suited for your needs. Here you can search for franchise companies and save time and money as you can compare a range of UK Food Retail Franchises all in one place. To use this FREE service that allows you to compare franchise companies, please enter your details in the form above, it takes less than a minute.
Food Retail Franchises Services
We have pre approved a range of UK Food Retail Franchises, which put the success of their franchisees at the forefront of their thinking. They offer:
Full training and support to new franchisees
A proven business model that can be replicated
Franchisees achieving the projected level of income
Ongoing assistance to help you achieve your goals
More and more individuals are turning to franchising as a way to start their own business and therefore here at Approved Franchises, we have made it our number one goal to connect you with the highest quality of franchises that best suit your requirements.
Let Approved Franchises connect you to the very best UK Food Retail Franchises currently available
---
COMPARE FRANCHISES
Benefits Of Our Service
Be a Smart Buyer
We provide expert advice guides to help you make a smart franchise purchase
Invest Safely
We only deal with the most reliable franchise companies, you're in safe hands
Save Time and Money
Save time by finding the very best of franchises all
in one place
Are you a franchise company looking for franchisees?
Testimonial
"Approved Franchises helped me find a franchise that was best suited to my needs. I received my free quotes in less than a minute, thanks."
Susan
Latest Food Retail Franchises News
No news in category
Food Retail
If you have a low paying job yet work crazy hours, just become a food retail outlet. The easiest solution is right there in front of you, invest a little in licenses, a vendor cart and some food products and you could be on your way to earning daily profits of up to £1000. No, this is not a scam or a hype to get your hopes up; this is all legitimate material that has proven to work.
It is simple and easy to sell food that people love to eat. All you have to do is follow these secrets and tips to becoming a successful food vendor regardless of the food niche you decide to work on.
* Once you have purchased all the requirements (license, vendor cart, etc.) to become a food vendor, choose a niche to sell. It may range from drinks to food to even both at the same time! You might focus on a specific ethnic group, or sell kids' food, etc. The top selling food niches for street vendors include hot dogs, burgers, drinks, ice cream and the list goes on.
* To increase your earning potential, try selling more than one food product such as if you are selling burgers or hot dogs, sell fries with it as a side dish and drinks as well! Drinks have a huge profit margin, and create a full meal, all of which the profits will go to you.
* It is easy to become a food vendor but the challenge is to actually be good in your job. This is easy as all you have to do is make sure your food tastes good, has a good quality but never at the cost of spending more than you earn. Stressed employees will remember a kind face and a genuine smile, and will seek you out on their next lunch break.
These are a few tips on how to become a food vendor successfully and should definitely get you started in earning some good money.