Free customised quotes from up to 4 leading UK Fast Food Franchises
Here you can compare leading franchise companies
We can help you find a franchise that could be perfect for you
Quotes are completely free and there is no obligation to buy
Complete just one form to receive multiple franchise quotes
It takes less than a minute
Home
- Fast Food Franchises
UK Fast Food Franchises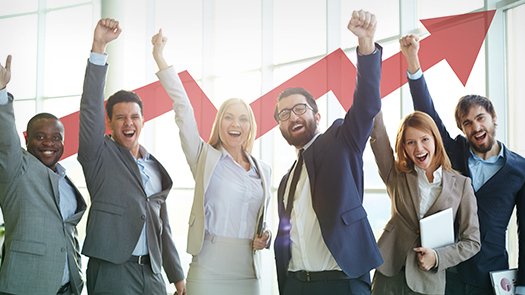 Finding UK Fast Food Franchises to suit your requirements is vital, not just to ensure your franchise investment is a wise decision but to ensure the franchise you choose suits your skill sets and achieves the motivations you have for running your own business.
Here at Approved Franchises we provide expert advice to help you select a franchise that is best suited for your needs. Here you can search for franchise companies and save time and money as you can compare a range of UK Fast Food Franchises all in one place. To use this FREE service that allows you to compare franchise companies, please enter your details in the form above, it takes less than a minute.
Fast Food Franchises Services
We have pre approved a range of UK Fast Food Franchises, which put the success of their franchisees at the forefront of their thinking. They offer:
Full training and support to new franchisees
A proven business model that can be replicated
Franchisees achieving the projected level of income
Ongoing assistance to help you achieve your goals
More and more individuals are turning to franchising as a way to start their own business and therefore here at Approved Franchises, we have made it our number one goal to connect you with the highest quality of franchises that best suit your requirements.
Let Approved Franchises connect you to the very best UK Fast Food Franchises currently available
---
COMPARE FRANCHISES
Benefits Of Our Service
Be a Smart Buyer
We provide expert advice guides to help you make a smart franchise purchase
Invest Safely
We only deal with the most reliable franchise companies, you're in safe hands
Save Time and Money
Save time by finding the very best of franchises all
in one place
Are you a franchise company looking for franchisees?
Testimonial
"Approved Franchises helped me find a franchise that was best suited to my needs. I received my free quotes in less than a minute, thanks."
Susan
Latest Fast Food Franchises News
No news in category
UK Fast Food Franchises Their Benefits And How To Start Them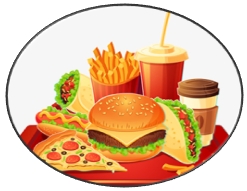 Franchises have been subject to keen interest. Many people have been considering investing their time and money in this type of business. In fact, many people have been ditching their white colour jobs when an opportunity to start a franchise crops up.
To start with, a franchise comes with the prospect of you becoming your own boss. This is because, as much as the parent company is involved in the business, it will be a remote kind of relationship.
The making of day to day decisions is bound to be your prerogative with very small input from the parent company, in other words you are in control of everything. In addition, they come with financial independence and who would not do with that?
Fast food franchises have been of particular interest. In the modern times, life has become a bit hectic and people are finding it more and more difficult to cook especially after a long day at work. Convenience food franchises have therefore gained popularity as they will provide you with ready food and therefore you will have your work drastically reduced.
Starting fast food franchises is definitely going to be a rewarding venture in terms of experience as well as revenue generated. Their relevance in the market is increasing as time gets more and more limiting and people try to fix everything within so little time.
Fast food franchises are however, not very easy to start. You will definitely need a lot of money as the initial investment as well as keeping line with the running of the business.
Nevertheless, you could always make use of several programs incorporated in many franchises where you are allowed to pay some money then sign an agreement as pertaining to paying the remainder at a later date and then starting the business. You could also look for take-out franchises that will not charge much. A good example is the McDonald's.
The good thing about fast food franchises is that you will be dealing with products that are already recognised in the market. Most franchisors undertake a market research to evaluate how viable their business venture is going to be in the locality. In this case therefore you can be sure that the place where you have started the franchise, there are already loyal customers and therefore a more or less ready market.
Many are the times when you might be required to have some knowledge or experience in the industry. This is because convenience food franchises can be quite hectic to run. You will definitely be oriented with ways of dealing with challenges that might come your way.
Nevertheless, the franchisor will be likely to avail training programs which will equip you with the necessary skills for running the business. In addition they are likely to avail support services as well as an on-ground team especially in the initial stages. This will be aimed at ensuring that you have a soft landing in the business and you hit the ground running.
However, it is important that before you start your UK fast food franchises, you ask yourself whether it is something that you are passionate about as this will have a bearing on the commitment you put into the business.