Free customised quotes from up to 4 leading Consultancy Franchises
Here you can compare leading franchise companies
We can help you find a franchise that could be perfect for you
Quotes are completely free and there is no obligation to buy
Complete just one form to receive multiple franchise quotes
It takes less than a minute
Home
- Consultancy Franchises
Consultancy Franchises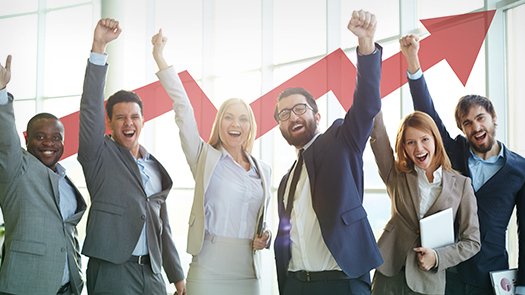 Finding Consultancy Franchises to suit your requirements is vital, not just to ensure your franchise investment is a wise decision but to ensure the franchise you choose suits your skill sets and achieves the motivations you have for running your own business.
Here at Approved Franchises we provide expert advice to help you select a franchise that is best suited for your needs. Here you can search for franchise companies and save time and money as you can compare a range of Consultancy Franchises all in one place. To use this FREE service that allows you to compare franchise companies, please enter your details in the form above, it takes less than a minute.
Consultancy Franchises Services
We have pre approved a range of Consultancy Franchises, which put the success of their franchisees at the forefront of their thinking. They offer:
Full training and support to new franchisees
A proven business model that can be replicated
Franchisees achieving the projected level of income
Ongoing assistance to help you achieve your goals
More and more individuals are turning to franchising as a way to start their own business and therefore here at Approved Franchises, we have made it our number one goal to connect you with the highest quality of franchises that best suit your requirements.
Let Approved Franchises connect you to the very best Consultancy Franchises currently available
---
COMPARE FRANCHISES
Benefits Of Our Service
Be a Smart Buyer
We provide expert advice guides to help you make a smart franchise purchase
Invest Safely
We only deal with the most reliable franchise companies, you're in safe hands
Save Time and Money
Save time by finding the very best of franchises all
in one place
Are you a franchise company looking for franchisees?
Testimonial
"Approved Franchises helped me find a franchise that was best suited to my needs. I received my free quotes in less than a minute, thanks."
Susan
Latest Consultancy Franchises News
No news in category
Consultancy Services
Consultants provide an individual and on-going consultancy service tailored to meet client requirements. The prevailing philosophy of inclusive design suggests that every part of the building be fully considered in relation to the many different requirements of disabled people. To achieve this successfully each part of the design process needs to be carefully considered in terms of full access for all.
An executive briefing is an excellent start in addressing disability issues within your organisation; delivered to groups of senior decision-makers their consultant will summarise the Disability Discrimination Act 1995 (DDA) and it's implications for your business including imminent changes to the legislation and real examples of case law. They will also provide a breakdown of disability across the UK with specific reference to your services.
Consultants can be involved, to help you, throughout the design process including attendance at meetings, preparation of intermediate reports and recommendations:
* Liaison role - working with access groups, community organisations and architects.
* Design Team participation - taking an active role as a member of the design team specifically responsible for looking after the needs of people with disabilities.
* Policy - advising on preparation of formal access policies and their implementation including staff training and adoption of positive attitudes towards access issues.
Specialised services include:
* Executive briefings, bespoke disability media information.
* Training for management and staff, cascade courses for company trainers.
* Customer Services Assessments, consultation with disabilities user groups.
* Access Audits, client-specific consultancy or project management.
* Development and appraisal of specific policies, protocols and procedures.
They have the experience and the understanding to assist you in developing full compliance with the DDA as quickly and efficiently as possible and is able to work on a diverse range of projects. They encourage best practice and acceptance of the spirit of the legislation providing the professional expertise and awareness you need of all types of disability.