Free customised quotes from up to 4 leading UK Childrens Fitness Franchises
Here you can compare leading franchise companies
We can help you find a franchise that could be perfect for you
Quotes are completely free and there is no obligation to buy
Complete just one form to receive multiple franchise quotes
It takes less than a minute
Home
- Children's Fitness Franchises
UK Childrens Fitness Franchises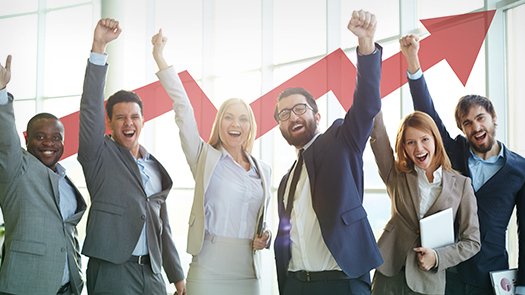 Finding UK Childrens Fitness Franchises to suit your requirements is vital, not just to ensure your franchise investment is a wise decision but to ensure the franchise you choose suits your skill sets and achieves the motivations you have for running your own business.
Here at Approved Franchises we provide expert advice to help you select a franchise that is best suited for your needs. Here you can search for franchise companies and save time and money as you can compare a range of UK Childrens Fitness Franchises all in one place. To use this FREE service that allows you to compare franchise companies, please enter your details in the form above, it takes less than a minute.
Childrens Fitness Franchises Services
We have pre approved a range of UK Childrens Fitness Franchises, which put the success of their franchisees at the forefront of their thinking. They offer:
Full training and support to new franchisees
A proven business model that can be replicated
Franchisees achieving the projected level of income
Ongoing assistance to help you achieve your goals
More and more individuals are turning to franchising as a way to start their own business and therefore here at Approved Franchises, we have made it our number one goal to connect you with the highest quality of franchises that best suit your requirements.
Let Approved Franchises connect you to the very best UK Childrens Fitness Franchises currently available
---
COMPARE FRANCHISES
Benefits Of Our Service
Be a Smart Buyer
We provide expert advice guides to help you make a smart franchise purchase
Invest Safely
We only deal with the most reliable franchise companies, you're in safe hands
Save Time and Money
Save time by finding the very best of franchises all
in one place
Are you a franchise company looking for franchisees?
Testimonial
"Approved Franchises helped me find a franchise that was best suited to my needs. I received my free quotes in less than a minute, thanks."
Susan
Latest Children's Fitness Franchises News
No news in category
UK Children's Fitness Franchises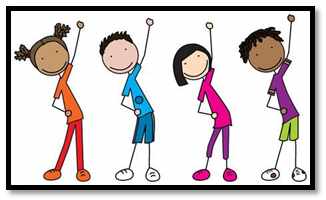 A children's fitness franchise is a business that is aimed at helping youngsters keep fit. In this age, there are so many products that are geared towards kids. There are companies that deal with children toys, clothes, entertainment and many more. Because of the increasing numbers of unhealthy eating habits by the youngsters and little or no time to play, child fitness franchises are making millions of pounds each year.
A children's fitness franchise targets mostly those that struggle with weight issues. The facilities have equipment that is made specifically to be used by children and which is totally safe. There are also specially trained coaches that help the kids to work out in the gym facilities.
There are some gyms that hold special programs where they have sessions with the parents that have enrolled their children to the health fitness centres. The sessions are meant to open the parents' eyes on some of the obvious reasons that may have led to their kids gaining the extra weight.
They also teach the parents how they can ensure that the kids remain healthy, like eating a balanced diet that has more vegetables and allowing the children time to go outdoors and play instead of spending all their free time watching television. There are parents also that are completely unaware of the type of food their children are taking because they have left that role to their nannies.
As long as there are parents who will continue to feed their children a diet that is full of fats, sugar and starch, the child fitness franchise business will continue to thrive. Parents must be careful to note what their offspring eat all the time otherwise they will be forced to spend thousands of pounds for the purposes of ensuring that their offspring are healthy.
As an entrepreneur and you are in the children's fitness franchise business in the UK, there is no doubt that you will first offer the best services to the fitness centre that you have established in the locality that you reside. Most often, the services that you will be looking for are the pre-school programs. There are so many pre-schools that don't see the need for the nippers to exercise on a regular basis. Regular exercise for the children in those organisations is good because it helps them to develop good habits that will last a lifetime.
Most UK children's fitness franchise businesses look for those youngsters that are involved or participate in any sort of physical education. There are other fitness facilities that deal specifically with the children that have weight problems.
A children's fitness franchise does not all the time involve operating fitness centres for the children. There are some others that deal specifically with visiting schools and teaching the teachers or gym coaches some of the most basic fitness techniques that they can use in their schools. It is a well known fact that many kids do not like the idea of exercising but if it is made to be fun and interesting then they end up liking it.
Benefits of children fitness:
* The youngsters are able to learn how to stretch and flex their muscles. This promotes their cardiovascular health and also helps the youngsters to have a good appetite and eat healthy foods and other good eating habits.
* The fitness programs help the kids to fight obesity and other health problems associated with fitness.
* If the fitness programs are done by the teacher and parents it helps them to develop lifelong bonds with the children and also gives the kids a chance to be instilled with good morals and principles.