Free customised quotes from up to 4 leading UK Car Wash Franchises
Here you can compare leading franchise companies
We can help you find a franchise that could be perfect for you
Quotes are completely free and there is no obligation to buy
Complete just one form to receive multiple franchise quotes
It takes less than a minute
Home
- Car Wash Franchises
UK Car Wash Franchises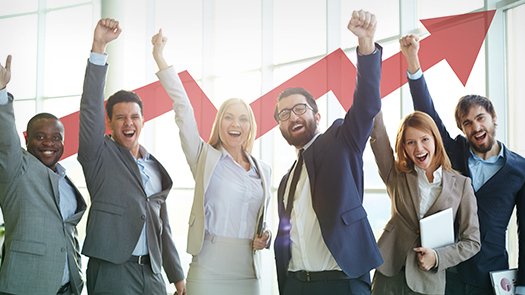 Finding UK Car Wash Franchises to suit your requirements is vital, not just to ensure your franchise investment is a wise decision but to ensure the franchise you choose suits your skill sets and achieves the motivations you have for running your own business.
Here at Approved Franchises we provide expert advice to help you select a franchise that is best suited for your needs. Here you can search for franchise companies and save time and money as you can compare a range of UK Car Wash Franchises all in one place. To use this FREE service that allows you to compare franchise companies, please enter your details in the form above, it takes less than a minute.
Car Wash Franchises Services
We have pre approved a range of UK Car Wash Franchises, which put the success of their franchisees at the forefront of their thinking. They offer:
Full training and support to new franchisees
A proven business model that can be replicated
Franchisees achieving the projected level of income
Ongoing assistance to help you achieve your goals
More and more individuals are turning to franchising as a way to start their own business and therefore here at Approved Franchises, we have made it our number one goal to connect you with the highest quality of franchises that best suit your requirements.
Let Approved Franchises connect you to the very best UK Car Wash Franchises currently available
---
COMPARE FRANCHISES
Benefits Of Our Service
Be a Smart Buyer
We provide expert advice guides to help you make a smart franchise purchase
Invest Safely
We only deal with the most reliable franchise companies, you're in safe hands
Save Time and Money
Save time by finding the very best of franchises all
in one place
Are you a franchise company looking for franchisees?
Testimonial
"Approved Franchises helped me find a franchise that was best suited to my needs. I received my free quotes in less than a minute, thanks."
Susan
Latest Car Wash Franchises News
No news in category
Quick Tips for your Car Wash Franchise
Customers are mostly irrational, they buy on emotion and justify with logic. What are your customer's irrational reasons to want something? When someone is in business or involved in a particular activity for a long time it is possible for them to forget the irrational reasons that motivate them.
They have for a long time been justifying with logic. When dealing with your customers you want to get back into the irrational mind set and use this to influence your customers to make decisions.
There is a problem of too much choice. Have you ever not purchased something because you could not decide what colour or style? Walmart and other large department stores have done a lot of testing in this area.
They have found for example, if they offer a kitchen appliance in three colours, they will get more sales than if they were offering the same item in six colours. You would think that more choice would be better, but more choice can create uncertainty in the customer. Evaluate within your company how much choice is there in relationship to a product or service. Do you need to offer more or less choice?
Every business has customers that have not come back when you want them to. For Restaurants it's 30 days, auto repair shops 180, clothing stores 180 days...These are time frames where the owner needs to realise that the customer will most likely not come back unless they are invited.
In your car wash, when is it a sign that you need to invite a customer back? Do you keep track of how long your customer has been away? What are you doing about it? There are companies that make up to 20% of their revenue from inactive customers who they invited back. Now how would you like a 20% revenue boost to your venture?
3 Ways to Get More Customers for Your Car Wash Business
* There will be a lot of things you will need to do when taking the first steps to establish a car wash, however how can you know what's really the most significant?
* One will certainly spend countless weeks trying to become versed in ways to launch your car was, registering it, designing your business cards, designing a business plan, and all of these activities, however if you do not have enough customers you are without a business! Undoubtedly the major item you need to really have knowledge of is how to go about finding customers for this enterprise.
* A lot of business minded individuals planning to launch their own car wash know something about the classic types of advertising to acquire customers, such as in the newspapers, classifieds, white pages, posters etc.
In this article we'll explain dynamic yet unique ways to win over the initial customers. You are able to also discover additional instructions about what you should do to make your car wash profitable in the "Car Wash Business Marketing System for Radical Results."'
Media Interviews
Make sure you are readily available for interviews. You clearly should not decide to discuss details about launching your venture, therefore instead discuss a topic which is appealing to most people as concerns the general public. The most important detail is getting an invite. Initially, be certain you are a member of professional directories.
When news people need a leader in that field to come in, they regularly locate someone in a "Who's Who" or similar directories to locate a master in that field. Next, if you manage to position yourself as a leader in the field, you'll discover that you're on a media short list for contacts.
We strongly suggest that you compose a magazine or analogous publication in your area and send it to all news people; you will then be considered a great master on a subject that relates to your car wash.
Quick Pointers and Things to do:
* Having numerous talks/seminars and putting out a bulletin is another method to position yourself in your state as a master in that field.
* Know what T.V. and broadcast media contents needs are, and then give it to them.
* Supply releases to editors to suggest a subject to with your field, and suggest yourself for the interview.
Press Release
The number one free apparatus you cannot afford not to use. Still, the press release is also the number one incorrectly applied apparatus. You have to get it right in order to be effective! This means writing in official news form, particular to every respective medium: periodicals, radio, T.V., the Net, et-cetera. It's utterly crucial that you impart FACTUAL INFORMATION!
News outlets don't need your public relations hype! Be sure to send your press release to the ideal individual at the target medium. Include a top quality photo to maximise your possibility of having it used. Find a Rolodex of all the news contacts and deliver your release to everybody. Issue maybe one each week every two weeks.
Competition is exceedingly relentless! News shows and other types of media get piles of articles, practically every week. Make yours captivating, pleasurable to read, and influential and make sure it will jump out of the pile.
Quick Pointers and Things to do:
* Submit release on your business stationary.
* Ensure that all releases are not more than 1 page in duration.
* Don't forget to incorporate the date for release or designate for "immediate release."
* Work on building an individual contact at a TV station or another media outlet. Get close to the person who'll act as doorkeeper of your news releases. The better they know you, the more troublesome it is to dismiss your statement.
* Entice interviewers to visit you to get more facts and your car wash could grab extra free advertising.
Start a Newsletter
When you need an ongoing relationship with your extant clientele, begin a newsletter and sign customers up to enrol. They'll readily subscribe in order to receive incentives, such as special or "insider" news on reductions and deals, and coupons being presented by your car wash.
Don't be weak. Guarantee it is engaging and involved. Do not forget to insert motivating sales pitches delivered in the form of columns and news blurbs. The intent is to get your regulars involved and make sure they all keep connecting with you. Host competitions; perform surveys via your business's newsletter. This information you amass will probably help you in beginning and expanding your Car Wash Business.
Quick Pointers and Things to do:
* Your company can assist in financing the newsletter expenses by offering to sell advertisements to others. But in the blink of an eye your company can electronically send out newsletters with barely any cost.
* 1 disadvantage - newsletters can be incredibly laborious, and are often hard to fill up with information and get out by a deadline.
* Bimonthly to every three months could be frequently enough, but one time a month will be preferable - yet is a decidedly bigger difficulty to put out on schedule.
For more information, please visit car and auto franchises.