Look no further if you wish to start your own home-based business with excellent earning potential and innovative model that redefines the fitness industry!

The Send Me a Trainer franchise opportunity is ideal for individuals with strong entrepreneurial zeal, motivation for success and passion for sport and fitness.
Founded in the USA two years ago, Send Me a Trainer is the first company to offer personal in-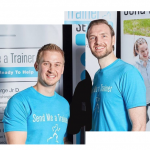 home and residential fitness training on-demand. It provides highly-professionals service delivered through a bespoke mobile application with a user-friendly interface. Send Me a Trainer has divisions across three US states, and the demand for our services has risen through the COVID Pandemic as we provide quality fitness training in the comfort of our clients home.
Now, this growing business is available in the UK as an EXCLUSIVE franchise offer to individuals with the right attitude, motivation and work ethic. If you wish to get away from tedious working routine and take a step in developing your own exciting and highly-rewarding business, Send Me a Trainer could be your chance.
What makes Send Me a Trainer such a fantastic business opening:
– We offer a top-quality service for in-home fitness training in a sector with great potential in the post COVID19 environment
– We deliver our service through a bespoke very user-friendly mobile app, available for free download
– We provide our customers with the opportunity to work out with more than one personal trainer, unlike how it is in the gym
Send Me a Trainer Franchise is a low-risk opportunity due to its proven business model with an established international structure and innovative service that is redefining the in-home fitness sector. It operates in a growing market and has huge income potential.
Here are the top ten essential points that make Send Me a Trainer, probably the best franchise opportunity available right now:
1. You can manage it from home and fit it around your current lifestyle
2. It has a low set up cost
3. An innovative in-home fitness service with great market potential
4. An easy to access the delivery system through a cutting-edge mobile app
5. Limited stock required
6. High-income potential
7. No lease or preemies needed
8. In-person service
9. A business that will make you stand out
10. A straightforward and simple way of operating
Additionally, this is a management style business which means that you don't have to be a fitness trainer or have any experience in sports. Our experts will train you in all essential aspects of the business and provide you with exceptional know-how that will allow you to avoid all dire straits of stand-alone startups.
But that is not all…
As a Send Me a Trainer franchisee, you receive constant support, not only at the beginning. Our HQ team of experts are always available to answer your enquiries and help you throughout any situation you m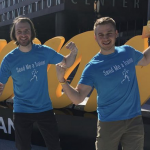 ay come across.
Becoming part of our international franchise network is a great opportunity to gain control of your life and build a better future for you and your family…You don't need to have experience in sports or fitness, but you need to have the athlete spirit and zeal to be successful…
We are not looking for just for anybody; we are looking for the right people, who…
– are energetic and enthusiastic about their work
– are active and friendly
– are well-organised and pay attention to the details
– are flexible and can think on their feet
– are responsible and stand behind their promises
– are ambitious and success-driven
If you consider yourself as a like-minded person, then we'd be delighted to hear from you…But, keep in mind, openings for new members are LIMITED, so take action now…
ENTER YOUR DETAILS IN THE FORM BELOW to learn more about this exclusive franchise opportunity to run your own home-based business with growing popularity and significant earning potential.